Keep Pot Shops Out of our Community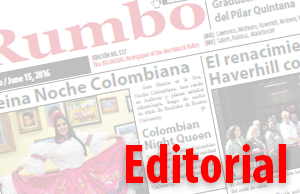 On November 8, 2016, Massachusetts voters approved the legalization of recreational marijuana at the ballot box.  The law allows the possession, transfer or use of up to one ounce of marijuana on one's person (the equivalent of about 40 joints/servings) and up to 10 ounces at home.
In our April 8th, 2017 edition we reported about a meeting held at Iglesia Hispana Asamblea de Dios with about 40 pastors of different denomination and community leaders in Lawrence. They all gathered there to listen to Andrew Beckwith, President of Massachusetts Family Institute and Michael King Director of Community Alliances based in Woburn, Massachusetts and Jody Hensley, outgoing chair of the Westborough MA, School Committee and a driving force behind the restriction of businesses of marijuana sales.
Fortunately, the new law allows local control over recreational marijuana in different ways, like Imposing ordinances and regulations that regulate and even prohibit the cultivation, processing, distribution and sale of marijuana for recreational use.
It's not a secret that pretty soon marijuana sales will be big business but it's a business that we should not allow to root in our community.  Not in Lawrence.  Just add marijuana to a list of drugs that our city is accused of being the distribution center and hundreds of users will be knocking on our door looking for what they can't buy in their more upscale towns.
To protect our children, since young people are especially susceptible to drug abuse, we should follow the example of Westborough, the first city in the state to ban marijuana stores, confirmed by a spokeswoman for the Attorney General's Office.
If they did it, we can do it too!