Jay Gonzalez wants to be our next governor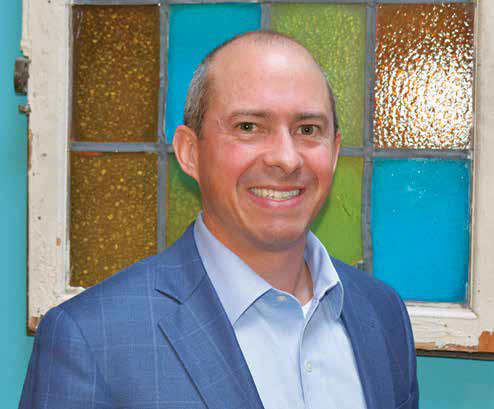 By Alberto Surís
Since announcing his candidacy for state governorship, Jay Gonzalez has been touring the Commonwealth of Massachusetts, meeting with various groups, explaining his ideas.  This past Friday, April 28, he visited Lawrence, where he met with a support group organized by Pavel Payano in El Taller.
We sat down with Gonzalez before their meeting and talked about different topics.  We met Jay earlier during the William Lantigua administration, when as Secretary of Administration and Finance of the Commonwealth of Massachusetts and Robert Nunes of the Internal Revenue Department were in charge of overseeing the use of the $35 million loan approved by the Legislature to cover the $24 million deficit left by the Michael Sullivan administration.
When we mentioned Senator Barbara L'Italien's endorsement, he was very excited. "Yes, I am very grateful, a few weeks after announcing my candidacy she was the first to endorse me," said Gonzalez.  Senator L'Italien covers the cities of Andover, Dracut, Lawrence and Tewksbury.
"I am an enthusiastic and early supporter of Jay because I believe in his progressive vision for Massachusetts," said Senator L'Italien.  "Whether for its bold proposal to create early universal education and child care for our children or for its support for legislation to protect immigrant families from the dangerous policies of Trump's administration, Jay has a proven track record in the public sector and deprived of work to give everyone a fair deal."
Jay Gonzalez is aware that Governor Baker is the most popular among the nation's governors. "But not the best," he says.
"In my opinion, Governor Baker has been too satisfied with the status quo, and he too often sits on the sidelines when we need him. He has been a status quo, wait-and-see Governor.
For me, that's not good enough, particularly now.  President Trump is threatening our values and threatening to take us backwards.  Now more than ever, we need leadership right here in Massachusetts.  Too much is at stake for too many people.
We need to aim high! Now more than ever, we need a Governor who stands up for every single person and who makes it crystal clear that hate and discrimination will not be tolerated.
And we need a Governor who prevents that so many working families are still being left behind.  We need a Governor who works with a sense of urgency to make sure they have a fair shot at a better future.
I'll be that Governor!"