Forums to focus on tenant's and landlord's rights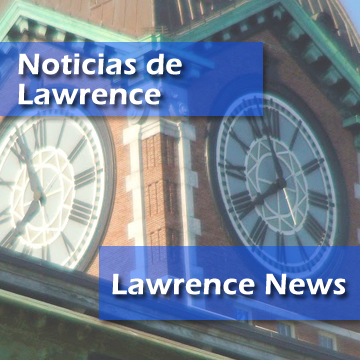 Residents can learn their rights as landlords and tenants during a forum featuring speakers from the Northeast Housing Court, an attorney and a city inspector on Tuesday, September 12, 2017 from 6 to 8 p.m. at the Lawrence Public School's Family Resource Center located at 60 Island St, Lawrence, MA.
Guest speakers will be the Honorable Timothy F. Sullivan, Chief Justice of the Northeast Housing Court; Marc Potvin, an attorney with Northeast Legal Aide and Rosa Pina, an inspector with the City of Lawrence Inspectional Services. Douglas Quattrochi, Executive Director for MassLandlords, Inc., will also speak about the tenant screening process. MassLandords is a non-profit Landlord Association for Massachusetts landlords that help owners, landlords and property managers run safe, legal and successful businesses while advocating for better housing laws.
"Our community has experienced many changes in housing. With the increase in multi-family purchases and an increase in rental prices, it is critical that new landlords and tenants understand how the Massachusetts Landlord-Tenant Laws work because both tenants and landlords have the responsibility of taking care of the rental unit" said Ana Camargo, Homeowner Program Officer of the City of Lawrence Community Development Department.
According to the Attorney General Maura Healey's office, the tenants have several rights when renting an apartment, including not being discriminated because of race, color, national origin, ancestry, gender, marital status, religion, age, sexual orientation, or disability. Landlords must provide an apartment that complies with the state's sanitary codes.
When serious problems arise between landlord and tenants, one place they can get help is the Northeast Housing Court. Benjamin Adeyinka, the Administrative Attorney of the Housing Court said, the "Housing Court is unique because, by statute, the court has Housing Specialists, who are trained in dispute resolution." "Mediation is offered free of charge in the Housing Court to both parties and it is voluntary." Adeyinka say. "The Housing Specialists help resolve conflicts between landlord and tenants." However, he stressed each case and situation is dealt individually because no two cases are ever alike.
"Often the Housing Specialist will sit down with both parties (landlord and tenant) and listen so both parties can get their emotions out. Once the emotions are out, the Housing Specialists can begin to find the root of the problem and present options to the parties," Adeyinka said. "If mediation doesn't work, parties have a right to go in front of a judge."
One issue Adeyinka finds in ethnically diverse communities, like Lawrence, is that residents don't like going to court due to fear or stigma of the judicial process. "We hope to dispel that so residents can seek help when they need it. We want to make sure people feel safe when they bring their issues into the Housing Court." "We do not ask individuals filing a complaint or an action to verify their identity by providing ID". Adeyinka said. He added both landlords and tenants should be vigilant when bringing matters to the court. "They need to be proactive and assert their rights," Adeyinka said.
A second forum will be held Tuesday, September 19, 2017 from 6 to 8 p.m. focusing on Landlord-Tenant laws, types of tenancies and understanding the eviction process. At this event, there will be speakers from Attorney General Maura Healey's office, the Honorable Fairlie A. Dalton, First Justice, Northeast Housing Court, and Carmen Torres, Program Director for the Merrimack Valley Lead Poisoning Prevention Program at Greater Lawrence Community Action Council.
Both forums are sponsored by the City of Lawrence in collaboration with the Lawrence Working Families Initiative, Lawrence Public Schools Family Resource Center, Northeast Legal Aid, Centro de Apoyo Familiar and Lawrence CommunityWorks.
To register or for more information contact: Ana Camargo at 978-620-3510.