From My Corner: November 8, 2017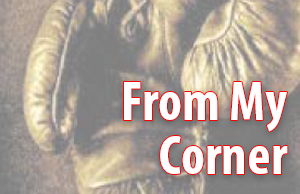 Finally, elections are over!
Yes, elections are over and I thought that when this day comes I was going to take a mental vacation. Rumbo doesn't allow us to take "real" away vacations but I would settle for sleeping late and not hearing my phone ring so often. I was wrong. One crisis ends and another one begin.
The closing of WCEC 1490 AM – the Spanish-language station in Methuen – during Election Day and the day before was an unthinkable deed on the part of any communications outlet. There was no wrongdoing on the part of anyone there but just the desire to eliminate all political chatter that included insults and attacks from the airwaves. They claimed that too many people had been calling The Eagle-Tribune with complaints. That's all part of assimilating to this culture and becoming real Americans. We learned that from television!
The issue was that the station owners, (Pat Costa and The Eagle-Tribune) in order to protect the mayor, censored all programming – talk shows as well as religious programs – resulting on no information being provided to this entire community during those crucial days, particularly those who cannot understand English.
What bothered me is the total disregard for the First Amendment to the Constitution that guarantees freedom of the press and expression. You may check the rules of the Federal Communications Commission and see that this First Amendment protects the speech we don't like. The speech we like doesn't need Constitutional protection.
Of course, some voices are louder than others and reasoning goes out the window when someone doesn't want to understand a conversation. They twist and turn comments according to what they have in mind, misinterpreting what they hear. Several station brokers and members of the audience posted pictures on Facebook with tape across their mouths symbolizing they were being gagged by the management.
Without taking the time to ask the reason for doing so, (and because we are all so disgusted with politics), Pastor Luis Piñeyro was mercilessly attacked on his page. Certain uninformed people thought he was doing that for political reasons when all he was doing was a gesture of solidarity. Pastor Piñeyro was not making a political statement but just demanding the right to be respected.
This has caused certain brokers to stop their broadcasts at that station and advertisers to remove their financial support as well as regular guests who refuse participating in future shows.
This was one more effort to keep our community ignorant. I have been fighting for over 10 years against Lawrence Community Access Television, for not allowing the public to produce television programs. We are paying for that station, equipment and services every month in our cable bill and the result is extremely poor quality and a total denial to provide information to Lawrence residents.
Election Day experiences
I went to vote at the Frost School at 2 PM and I noticed the warden was holding a stack of ballots in her hand and she said they were "absentee ballots."
I checked with the Elections Department and the system calls for opening each ballot envelope, read the voter's name aloud for the State observer to find out if there are any challengers to the process before checking them off. Then, they should be put through the machine and counted.
Having that stack of open ballots violates that process – even if they are put through the machine.
Who's to say that once they are open and everyone can clearly see who they voted for, they will make it in?
Not having a radio station broadcasting these wrongdoings, we couldn't find out about these horror stories until the next day. I am now hearing about machines that broke down early in the morning and other irregularities but the strangest thing was that several polling places were also asking for IDs from people who were not on the Inactive list.
I'm sure I'll have a longer list of incidents by next week's edition.
The Turkish flag raising
In our Editorial this week, we briefly mentioned the disgraceful attitude of Mayor Rivera by not showing up for the ceremony in front of City Hall. Last year, he sent a receptionist to greet S. Ömür Budak, Consul General of Turkey with a city proclamation but last Saturday, October 28, he didn't even send someone from his office. To save the embarrassment of not having a city representative there, Councilor Marc Laplante came to the rescue and addressed the audience.
Mayor Rivera wants to fire Kemal Bozkurt from the Public Library but his insensitive and cruel behavior leaves a great deal to be desired from a city official.
By the way, when the event was breaking up, he went by Common St., and many people saw him.