Rufus Gifford is all about transparency in government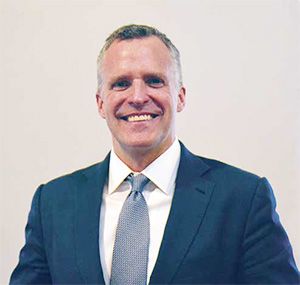 Interviewing the former U.S. ambassador to Denmark Rufus Gifford was refreshing because he didn't sound like the politicians we are accustomed to see.
Mr. Gifford declared his candidacy for Congress in Massachusetts's Third District, the position vacated by Niki Tsongas' retirement.
Gifford comes from a New England family and left the area some 20 years ago. He was raised in Manchester by the Sea and how lives in Concord. He spent 10 of those years serving former President Barack Obama rising over $1 billion as finance director for Obama's campaign. During this involvement, he learned a great deal about how our system of government works and a desire to serve his country grew.
His loyalty to President Obama was compensated with an ambassadorship to Denmark where he became one of the most beloved representatives this country ever had in a foreign land. In his three and a half years as ambassador, Gifford earned the Danes' admiration for his charisma and unrelenting interest for transparency. That became obvious the moment I met him.
"Like politics, diplomacy is largely about cultivating relationships and wielding influence," he said. He believes the current administration is wrong and disagrees with the president for eliminating the Affordable Care Act or Obamacare as it has come to be known. He also disagrees on the US pulling out of the Paris Accord and he is pro NATO. He thinks opening the coal mines is depressing.
Mr. Gifford speaks openly about everything and responds to questions with the same honesty. He calls it "transparency" because that is what we are missing in today's political stage. "Candidates will tell you what the public wants to hear," he said. "That's why people have lots faith and trust in government and politics."
He talks candidly about being a gay man and his husband Dr. Stephen DeVincent, a veterinarian. They were married in Denmark in 2015, honoring the first country to legalize same-sex marriages.
The former Ambassador wants to be open and talk to people the way they deserve: with honesty and his favorite word, "transparency" so I wanted to know his opinion about the situation we have at the local radio station WCEC 1490 AM and the censorship imposed on the Spanish-speaking community on November 6 and 7 (Election Day) thus stopping all programming in an effort to prevent favorable comments about the current mayor's contender. As a result, he got a second term thanks to the news blackout and lack of information.
"That's why I say that transparency in government is so important," he told me. "People need to be informed and aware of what the government is doing to make the right decisions."
Mr. Gifford is now living in the district he plans to represent. His website clearly states, "Now is not the time to abandon politics and public service. It's a time to stand up and speak out more forcefully about what we believe."
This past Saturday he wrote on his twitter account regarding the Trump administration instructing the federal government to more aggressively enforce federal laws against the drug in states that have decriminalized its production and sale, "Needless to say this administration has a lot of misguided priorities, but let's be clear about this. Every hour and dollar wasted on this is time and money not spent addressing our real, deadly opioid crisis."
So far, there has been no replacement for the ambassador's position in Denmark. Those shoes will hard to fill.