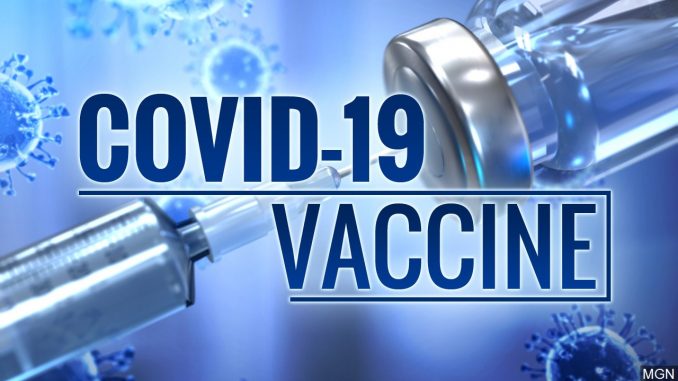 METHUEN RESIDENTS "DON'T WAIT- VACCINATE"
Have you been vaccinated?
 (METHUEN, MA) – The City of Methuen has been working with local health care officials and City staff to give residents access to the COVID- 19 vaccine. Over the last few weeks, the City has vaccinated 34.4% of the population broken down by ages 0 – 64 (26.8%), ages 65- 74 (74.3%), ages 75+ (76.3%). As a Methuen resident, you have several options as to where you receive the vaccine.
The City of Methuen holds two vaccination clinics each week. The first is held every Wednesday from 9 am – 11 am at Methuen Arlington Neighborhood Inc (MAN Inc,) located at 141 Tenney Street. Walk-in appointments are available for Methuen residents
The second clinic of the week is held each Friday from 10 am – 2 pm at The LOOP , 90 Pleasant Valley St Methuen, between Marshalls and Olympia Sports. Vaccines will only be administered to those who schedule an appointment through the city's self-sign-up link, made available every Wednesday by 2 pm, on the city website https://www.cityofmethuen.net/mayors-office and social media pages. Residents can also sign up for email notifications for the vaccine clinics:  ENGLISH – bit.ly/methuenvax SPANISH –bit.ly/methuenvacunas
Residents can also choose between two vaccines Moderna or Johnson and Johnson. The Moderna COVID-19 Vaccine is administered as a 2-dose series, with each dose 1-month apart. Johnson and Johnson is administered in one shot. Methuen residents must be 18 or older to receive either of these vaccines being offered.
Be sure to know the facts about the vaccines that are currently being administered at the two clinics. The FDA put together detailed fact sheets for the vaccines. Below are links to both the Spanish and English versions of the Moderna and Johnson & Johnson vaccine fact sheets.
Last Revised on April 23
Several city officials have encouraged community members to get vaccinated as added protection against the virus and its detrimental health effects. Especially, for communities of color who are disproportionality affected.
According to recent data from the Centers for Disease Control and Prevention (CDC) COVID-19 hospitalization rates among non-Hispanic Black people and Hispanic or Latino people were both about 4.7 times the rate of non-Hispanic white people.
Councilor Eunice Zeigler, a champion for health equity, is urging the Methuen residents of color to consider getting vaccinated. "The statistics show that this virus is harmful to our Black and Brown brothers and sisters. I urge you to join me in getting vaccinated. We owe it to ourselves, our families, and our community."
This is just one of the many calls for the community to make the choice to get vaccinated. The decision is yours. Will you answer the call?
To get the latest public health updates be sure to follow the City of Methuen Government on Facebook and Twitter.