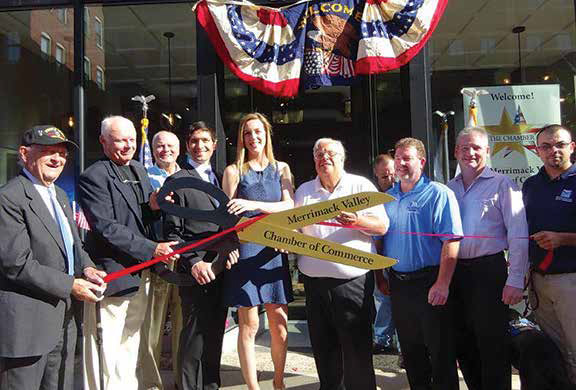 The Merrimack Valley Chamber of Commerce celebrated Flag Day with a Special Salute to Veterans.
Salvatore DeFranco is a Massachusetts native and Former US Navy SEAL. After serving in the United States Navy, Salvatore spent time as a Maritime Security Specialist combating piracy off the coasts of Africa, the Middle East and Asia. After returning home, Salvatore, along with his wife, Dana founded Battle Grounds Roasting Company and Battle Grounds Coffee Company.
A special guest for the occasion was Colonel David Hunt who served for 30 years in the United States Army. He has been a Terrorism and War Contributor for Fox News for 17 years.
Colonel Hunt is the founder and CEO of DAR Inc., which is a world wide security company. He has done Crisis Mangement Consulting for Fortune 5 companies. He is also a New York Times Best Selling Author, with four published books. Colonel Hunt signed copies of his new book Without Mercy.