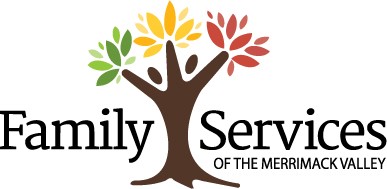 La organización Family Services of the Merrimack Valley anunció que ha recibido una apropiación de $10,000 de la Massachusetts Service Alliance. Estos fondos se usarán para reclutar al menos 25 voluntarios latinos bilingües como mentores de niños entres las edades de 6 a 14 que esperan por su mentor.
El programa de Family Services, Big Friends Little Friends (Amigos Mayores, Amigos Pequeños) apoya sobre 100 conexiones entre voluntarios mentores y niños/jóvenes de los cuales la mayoría de los niños/jóvenes provienen de familias latinas de Lawrence y ciudades aledañas. La Dra. Dolores C Calaf, EdD, Coordinadora de Voluntarios del programa, ha estado trabajando con un grupo de voluntarios latinos que han conformado un Comité para coordinar la campaña de promocion y mercadeo en español. La campaña consiste de cinco estrategias: 1) identificar voluntarios comunitarios, 2) llevar a cabo grupos de discusión para entender las necesidades de los niños/jóvenes latinos, 3) desarrollar un plan de trabajo para atraer a los mentores latinos, 4) desarrollar materiales y estrategias en español, 5) evaluar la efectividad de las estrategias de reclutamiento y modificar en base a los resultados. Los miembros del Comité de la campaña representan los sectores y profesionales en las áreas de educación, salud, servicios sociales y negocios al igual que incluye dos legisladores estatales.
"Estamos tan complacidos de ser colaboradores del Massachusetts Service Alliance para enfatizar nuestra habilidad de conectar niños/jóvenes en nuestra comunidad con mentores que compartan su idioma y su identidad cultural," expresó Aida Castro, Director de Servicios de Apoyo Comunitario. "Y estamos encantados de que muchos voluntarios se han unido en el comienzo de esta iniciativa, especialmente en un momento tan difícil."
Family Services es una agencia líder en servicios sociales comprensivos localizada en Lawrence, MA. La agencia está comprometida a ayudar a los niños y sus familias a tener una mejor vida al ofrecerles servicios para el desarrollo juvenil, educación para padres y de salud mental y bienestar. Centrada en la compasión y respeto para la diversidad de población que sirve, Family Services ayuda a mas de 7000 personas del Valle de Merrimack anualmente. Todos los servicios se basan en la esperanza y la posibilidad de que con apoyo, las personas pueden sobrepasar sus retos dentro su familia, escuela, trabajo y comunidad.
Para más información, o si interesa en convertirse en un mentor latino bilingüe, comuniquese con la Dra. Dolores C. Calaf al 978-314-3125 o a su correo electrónico al Dcalaf@fsmv.org