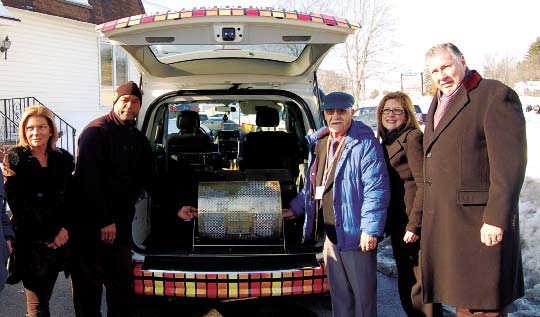 After 34 years in the business, Archie DeFiorio, president of Cash for Gold, decided to show his appreciation to his customers by giving away a brand new car.  There was no need to do any transaction with him, just fill out the application.
More than 10,000 people responded to his offer, some were customers, but not all.  When Larry F. Giordano, who was designated to pull the winning ticket read aloud the name of the winner, Archie could not be happier, the winner was none other than Ruth Martinez, of Lowell, someone who has done business with him in the past according to DeFiorio.
"I was very excited," said DeFiorio after calling Martinez to break the news.  "She said her car just broke down," he said.
Cash for Gold is located at 527 South Broadway in Salem, NH.  The giveaway car was a 2014 Fiat 500 from Holloway Fiat Motors of Manchester, NH.