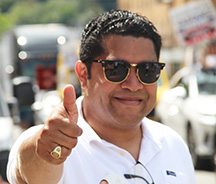 Where it All Began
By Dalia Díaz
A couple of months ago, DPW Franklin Miguel, Chief of Staff Juan Jaramillo, and Kendrys Vasquez did the unimaginable as an administration. The administration intended to use its officers and the residents/applicants for political purposes to find ways to look good during the election period.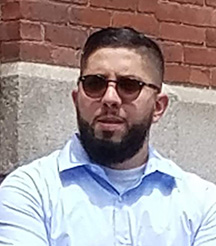 Exactly what happened with this administration? Well, they had conspired a plan to lie and deceive people into made-up jobs that would lead nowhere for applicants.  This was one of the first political corruption and unethical acts that had numerous domino effects in the city's city hall, and honestly why I believe that Personnel Director Frank Bonet departed into another job. Frank wanted nothing to do with unscrupulous people.
As always, let's set the stage so that you may better understand. Let's get you informed of what is in place and then proceed to inform you on how the mayor, and his cronies, decided to violate the law, make unethical decisions, and illegally retaliate against the Human Resources Director of the City of Lawrence, who has now decided to not only seek employment elsewhere but also to run for Councilor-at-Large.
The City of Lawrence and Local 3 Laborer's Union have an agreed-upon memorandum of understanding that was negotiated in good faith bargaining, several years ago. The agreement between the union and the city states that if the city wants to hire temporary employees, that the city and the union shall mutually agree on the terms of the temporary work, including the period of time (usually 90 days), and the amount of personnel required (usually between 30-45 individuals).  The memorandum has always dictated the situation in which both parties bring temporary employees for working the parks and for further cleaning of the streets.
It is disclosed that this memorandum was put in place because, in the past, the city would take advantage of the number of temporary personnel and would employed them temporarily on an unlimited basis causing the union to lose work, pay, overtime, and union members with new union dues.
Additionally, over the course of eight years, under the current Chief Administrative & Finance Officer (CAFO) Mark Ianello, employee relations have hit the gutter, especially under the negotiations.  All city unions have become unhappy with the last four proposals the city has forced upon the unions for collective bargaining, including outsourcing most of the DPW work. Work that could be completed by the DPW employees (union work) and/or by hiring more permanent employees.
So, last year in May 2020, the union declined the city's request for temporary laborers to work the parks and streets.  Mayor Rivera was not that upset on the union's decision because COVID-19 had many parks closed and people were mostly adhering to COVID-19 protocols.   The work in 2020 was outsourced once again.
However, fast forward to May 2021, when Interim Mayor Vasquez requested the temporary employees for work, mostly to make himself look good for the elections, but equally to get parks and streets cleaned. These temps are always needed because of the limited amount of laborers that the city has in the workforce. Mayor Vasquez was surprised that the union declined his request for temporary employees.  He asked that the union be told (by the Personnel Director) that he was a different Mayor and would support Local 3 in the future.  Note to the mayor: That's what all mayors say when wanting to get elected "I am different".
The union did not fall for that stunt and was a solid "no" for the third time. It was Mayor Vasquez's first defeat, and he could not take it. He demanded that the Chief Administrative & Finance Officer do something about it.  He asked the attorneys to demand it.
A day afterward, DPW Director Franklin Miguel found an answer to his so-called problem of not having temporary employees. It was so outrageous, that Personnel Director Frank Bonet was shocked and dismayed. Franklin stated that the city should just lie to people and tell them that the city was hiring for permanent placement instead of temporary jobs, but it was with the intent to then discharge new employees after 90 days of work.  That was DPW Director's workaround to a solution for his problem. Get the work needed but lie to the union and to people who would be applying for the positions.
The Personnel Director indicated several things wrong with the DPW Director's strategy (falsifying hire) in front of a group of decision-makers. One issue was obvious, which was an ethical and integral dilemma. Frank made his point that he was not comfortable hiring 30-45 people with the intent of laying them off in three months.  It would be lying to people. It would be lying to the members of the city council. It would be breaking ordinances, and it would need to cheat the budget in order to make it work.
The HR Director indicated that people would leave paying jobs, elsewhere, and be duped into working for a job that greatly paid $19 and $20 dollars, with benefits, and retirement, only to be released three months later, and during an election cycle.  Kendrys had yet to announce, but Frank made it very clear that it would hurt Kendrys if he decided to run for office. DPW Miguel's answer was "it would be no problem".
HR Director also indicated that the FY22 city budget had not included additional permanent hires for another 30-45 employees and that falsely hiring so would be violating the city council vote for the FY22 budget, and even violating the ordinances that were written to protect from these very same abuses.  Also, the HR Director indicated that additional monies would be needed to cover expenses associated with health and dental insurance and additional employee benefits such as retirement.
It was then recommended to DPW Director that he should outsource the work and allow the city team to negotiate with the union.  DPW Miguel did not like the answer.  DPW Director Miguel went to the newly hired Chief of Staff and to Interim Mayor Vasquez and stated that HR Director Bonet was impeding and stifling the Mayor's authority.
This is where Chief of Staff Jaramillo and HR Director butted heads. This is the point where retaliation began first by Chief of Staff Jaramillo, and then by Mayor Vasquez. In the same week, the HR Director's secretary was threatened to be discharged from employment. HR Director Bonet was written up for indicating that the Chief of Staff's salary was illegal and unauthorized, a note made in the payroll authorization. Afterward, Chief of Staff Juan Jaramillo kept sending nasty messages with intonation in regards to the temporary employees to Director Bonet.
Now, what makes this even more eventful is the fact that Juan Jaramillo worked for SEIU 32BJ as a political coordinator, and was endorsed for his election campaign for state representative of Revere by said union.
Jaramillo was one of the individuals retaliating against Director Bonet.   How would SEIU 32BJ view Mr. Jaramillo's action?  How hypocritical is it for Juan to take a stand against the union, to dupe people and union?  Very! But more importantly here is a person (Juan Jaramillo) who does not reside in Lawrence seeking to do damage to people in Lawrence by creating a false sense of security, literally and figuratively.
This my readers, is an administration that does not care about you.  They care about themselves and remaining in power by any means available.  This administration cares less who they hurt. Imagine men and women, with families, that would have left other permanent jobs, with the hopes of coming to work to a city permanent job (but really being temporary) job with better wages and benefits, only to find themselves out on the streets without the means to feed their families, or pay their rent.
This is why this city is losing one of its best employees to have ever crossed the thresholds of city hall. Because many know that Director Bonet is an ethical and integral individual. Many who know him have always said good things. He is the type of person who is always helping, especially the employees. His question to all city employees always is "How is the family?" "How is the job?" and "Is there anything I can do for you?" He always is and will be a caring individual who won't stand for corruption, unethical behavior, or violation of his integrity.