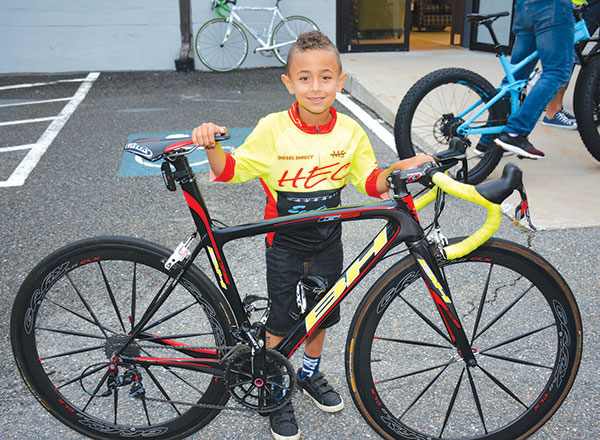 By Alberto Suris
As we reported in our edition 680 of July 22, 2019, Haverhill Eagle Cycling and the Lawrence Velosimo team held an event at Modern Appliance & Furniture, on Wednesday, July 31, in order to raise funds to help people who suffer from multiple sclerosis.
They have set the goal of raising at least $5,000 for this worthy cause, but only raised $1,951.
Recently, twelve members of these teams participated in this year's Cape Cod event and raised $2,425 while traveling 153 miles by bike for two days. More than 1,700 cyclists participated in this annual event to support research in the hope of finding a cure for multiple sclerosis.
HEC and Velosimo support this cause with two annual trips, the next one will take place on August 10 and 11 in Maine. They realize that anyone can be affected by MS at any age and the team chose this cycling event and cause to support friends and family living with MS.