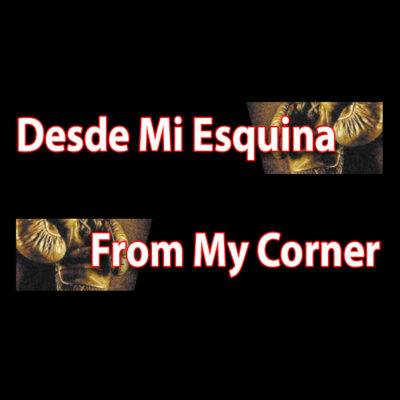 Frame This
I apologize to Acting Mayor Kendrys Vasquez. My apology is because I wrote, in this edition of "From My Corner", that he had not provided a State of the City Address to the Lawrence City Council. He did, and I am correcting the story.  The State of The City Address occurred on February 2, 2021.  Someone from the public contacted me and informed me that Acting Mayor Vasquez did address the City Council and that it occurred in the virtual public council meeting.
I will tell you where I made this error.  It is like I have stated a few times, "When I make a mistake, I will correct it and apologize". My misstep occurred because of something that I have been writing about for the last few months, the fact that the virtual meetings of the City Council have been in such disarray and unorganized.
In the absence of minutes of that council meeting, I wanted to see for myself if it happened, so I checked the videos.  These virtual meetings are stored on the City of Lawrence YouTube channel. When one searches the February 2, 2021 meeting, it is shown as "Lawrence City Council Meeting February 2, 2021, 11 views• Streamed live on Feb 8, 2021" which is very confusing because if it is February 2nd meeting, it is streamed live on February 2nd and not on February 8th as it shows on YouTube.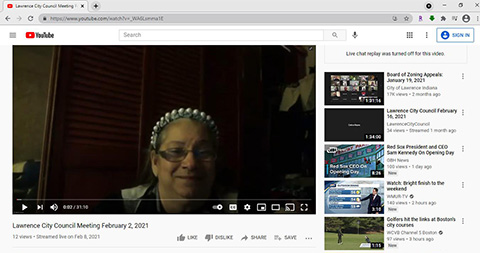 I've written that these Council meetings should begin live in the City Council Chambers.  It's easier for the public to watch them on television and attend and speak instead of having to deal with technology or lack thereof. The Lawrence Public Schools, not long ago, stated that they were having issues with many students because of the technology and access to the internet.  Well, if you think the students are having difficulties because of lack of internet, you should not be surprised to find out that those very same parents are the ones that can't see your virtual meetings.
Additionally, these agendas and minutes should be available in an easier manner for the public to have.
So, I say to Interim Mayor Vasquez to frame this apology. It was a very simple mistake due to the Council meeting disarray.  There may be very few apologies coming your way in the future.
State of the City Address
Any time we log into Facebook, there are several new messages from Haverhill Mayor James Fiorentini.  Seven days a week, day and night he posts incidents in the city, emergencies, his visits to schools, nursing homes, funeral homes, parks, etc.  He's always on the go and letting people know what is happening and what he is doing for the residents.
What amazes me the most is that he posts all the information available with the COVID-19 pandemic daily.  Usually, I don't respond to comments on the Haverhill page but I took issue with someone who practically told him to withhold his comments and just give the latest statistics on COVID-19.  My advice to her was that if they don't like his way of doing things, we'll try to move him to Lawrence because we need him here.
Last March 23rd I watched the State of the City Address by Mayor Fiorentini and it left me with a deep optimistic feeling that everything will be alright.  Mr. Fiorentini has a way of making people feel safe, secured, and hopeful about the future.
He was not talking about was right with the city ignoring the problems.  He spoke about the problems the city has gone through during the past year and how they have been able to solve them; the resiliency of the residents and how they were able to overcome whatever complications they face.
The big difference with Fiorentini is that for each subject he mentioned, there were people to thank.  He never takes the credit but signaled the people in the audience who were responsible for getting it done.
Haverhill has tackled the same calamities the entire country had fought yet they not just survived – the city thrived last year.  The Mayor proudly announced that Haverhill used to have 100 restaurants and they now enjoy having 200.
Good leadership gets good results.
If I said earlier that we need Fiorentini in Lawrence, let me compare the differences in style and leadership.
Read the State of the City Address by Mayor Dan Rivera on February 5, 2019.  That was right after the Columbia Gas explosions and he zeroes in on that while so many residents were suffering.
Dan said that he had been five years on the job yet he spent lots of time blaming the Lantigua Administration for the conditions he found and had to make good.  He bragged about having $15.3 million in free cash, omitting that Lantigua left him 8 of those millions.
He did not mention a single employee taking credit for everything that had been done.  He acknowledged all the developers who are taking over buildings and land as the big saviors.
The Lawrence City Charter states, "The mayor, yearly, by a personal appearance for the purpose of a state of the city address to be given at the first city council meeting in February of each year, shall keep the city council informed as to the condition and needs of the city, and from time to time as in his judgment the needs of the city require, recommend to the city council for action by it such measures as may be necessary or desirable."
I checked February 18, 2020, because it was scheduled on the agenda but the minutes of the meeting were missing so, I watched the meeting and Dan delivered it.  Again, he began with the reference that 10 years ago the city was under a cloud of corruption allegations, deficit, and police layoffs.  He spoke at length about the police and fire departments and even the school department (over which he had no control.)  He kept reminiscing.
He praised the developers, by name, and the only two city employees he mentioned were Martha Velez and Jessica Vilas Novas.  Even though he kept referring to "we", all the credit was his.
I can see why he believed no one was worthy of being mentioned.  He indeed did everything "his way" including violating laws and rules and everyone shut up in exchange for steep raises.
This year, the State of the City was scheduled on the February 2, 2021, agenda but the acting mayor didn't show.   We will not have it this year.
For someone who has aspirations to be legally elected mayor of this city, he's failing big time.  Just consider that we are three months into 2021, and we don't see any effort being put forth to inform the taxpayers.  The acting mayor sends out press releases when he takes action on something and posts it on social media.  He probably believes the city has been informed when in reality, many people have no access to the internet, and others who may have a computer at home don't know how to use it.
That's a problem that I have been pointing at for years.  There's no effort to educate and inform the community.
We have three radio stations serving Lawrence yet, city officials don't try going on radio programs; compare that to Haverhill where all the meetings are covered on television and Mayor Fiorentini does not hesitate using WHAV Radio to make sure the word gets out when he has something to say.
Lawrence Community Access Television (LCAT) is a disgrace.  Even though we pay to support that station through our Comcast and Verizon cable bills, they don't serve Lawrence and residents have no opportunity to produce programs.
I keep saying that it is to keep this community ignorant.
During the pandemic, the information we've been getting has been sporadic or non-existent, to say the least.  Richard Russell, a private citizen has been providing the information on Facebook which he gathers from the state and several websites.  He argues with the City Council regarding the information and there is no response from them.
Another sign of keeping Lawrencians oblivious to the reality we are living in is that the city council refuses to meet in the City Council Chambers so we can watch them on television and participate live with our concerns.
We do not know if this new acting mayor has placed a gag rule at city hall but no one can get information about COVID-19 for several days until one day when they give us some crumbs then skip a few more.  If he doesn't want to do it himself like Mayor Fiorentini, he should be doing his job delegating to somebody to make sure we get the necessary information.