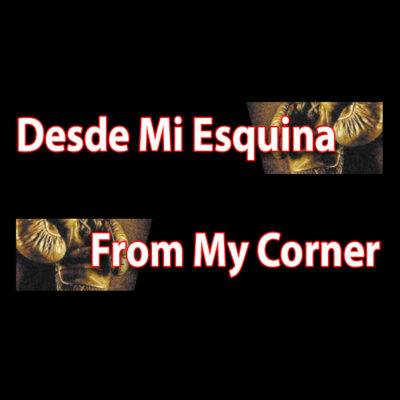 Tuesday's City Council meeting
If I ever had to force myself to watch (or listen) to a council meeting, this was the week. Atrocious, embarrassing, annoying, disrespectful, and anything else you want to add.
Every now and then, I had to get away from the screen because the technical aspect was driving me crazy. I have participated in other video conferencing calls and conferences where the picture is clear and the audio is perfect. At a council meeting, you want to be able to hear and understand every word because they are talking about things that affect us all.
But no! Kendrys Vasquez is in charge of the buttons and learning how to connect each person as they speak, failing miserably. What a crappy job he is doing! Why don't you ask Jorge Jaime and Joel Chalas how they do it? Each afternoon, after work, these two city employees take it upon themselves to interview professionals in many areas, and city officials in this country as well as from the Dominican Republic with such perfection.
If they want to use their creativity (intelligence) they could hold the meetings the way Mayor Walsh in Boston or President Trump do it. They keep the distance and the public is allowed to be present while keeping up with social distancing mandates.
The City Council Chamber is big enough and they seldom have more than 15 people there. They could seat far from each other and participate in the meetings, including the public hearings. You are essential workers for us and should come to work just like city hall employees. That way, we can get to watch the meetings on television, see your facial expressions while you try to pull the wool over our eyes. Stop playing with your new toy!
We have Early Voting and Absentee Ballots at election time, why would we need to vote by mailing the ballots back? The vote for that decision was 7-2 with Marc Laplante and David Abdoo voting in the negative. They will be sent in case we are in the same situation in November; if this emergency improves, there will be no need to use the mailing option. Now it has to be approved by the Legislature.
The Elections Department budget keeps getting cut year after year and now you are adding more expenses. If mail-in voting is approved, will there be sufficient staff to open all ballots timely? Where will these ballots be cast? Who will print the ballots for identification? Who will mail the ballots? Can the postal service handle 42,000 ballots for mailing? Who will pay for the postage? And, if all that is arranged and ballots printed for mailing, do you really think they won't be used if the emergency subsides? That is not thinking ahead.
Then, you argued over the curfew. Something must be done because the public is not taking the problem seriously enough. They are not taking the precautions recommended and Lawrence has a huge problem with this virus. Maria De La Cruz did have an intelligent thought during the discussion asking to include teenagers. That was not approved and, for councilors who seemed to be thinking forward regarding the November elections, couldn't come to an agreement on what to do right now to avoid the spread of this virus.
If we are to follow the mandate or suggestions from Governor Charlie Baker, gatherings and parties should not take place as well as groups of 10 people or more should be broken up. If people in Lawrence feel infallible and refuse to understand why we must not mingle to the point of even visiting our relatives, they may have to be forced to obey.
Council President Kendrys Vasquez was loud and disrespectful and had to be told to cool it. Most of all, I felt sorry for City Attorney Raquel Ruano who has to deal with all of them while playing nice. Kendrys was telling her to write the curfew resolution and she responded that he needs to tell her what to write (what hours, ages, etc.)
The negative note came from Councilor Jeovanny Rodriguez. He feels so comfortable being at home that he eats while on camera, there's background noise from his children even appearing on the scene. This is not a casual conversation; you are making rules governing this city – serious business! But the biggest breach is walking out of the room or shutting the camera off when things don't go his way. Jeovanny, you can get angry but you have to respect the public that you serve.