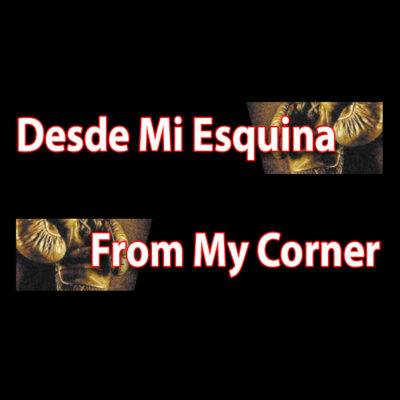 Methuen Police and Diversity (Not)
Last August 8, 2021, I wrote a piece dedicated to the City of Methuen entitled The Mayor with no Integrity after Neil Perry was elected to lead that city. It coincided with the release of an alarming scandal involving Police Chief Joseph Solomon.
As a result, the Methuen Police Department (MPD) Performance Audit was conducted as well as the Office of the Inspector General (IG) conducted an investigation finding many, but many discrepancies within the police department.
The audit cited numerous inconsistencies including that "the processes for hiring, assignment, promotion, and discipline were all identified as lacking objectivity and transparency. The hiring process was considered manipulated to secure advantage for hiring and promoting 'friends and family,' while little time was spent trying to increase diversity in the ranks."
We should note that MPD has few Hispanic or Latino officers and no bilingual dispatchers in an agency serving a community that is approximately 30 percent Hispanic or Latino. The report further cited that, "The demographics of MPD are not representative of the demographics of the City of Methuen" and that "This lack of racial and ethnic diversity has negatively affected various facets of the department."
Today, the City of Methuen is getting ready to appoint new police officers but they are not looking in the direction they should to make that body truly representative of the residents there.
I have heard that Methuen City Councilor Jennifer Finocchiaro has suggested requesting a special list of people who passed the Civil Service test but belong to is of Latino descent, similar to what the Dan Rivera administration did several years ago successfully. The City of Lawrence is representative of the community thanks to that effort.
The problem is that I have been told that she has not been allowed to place it on the agenda. Upon calling her to confirm that fact, we missed each other a couple of times and I have not been able to talk to Ms. Finocchiaro.
Freedom to say what you want
During a recent speech regarding Elon Musk's intention of acquiring Twitter to guarantee free expression to everyone, President Barack Obama argued that Musk is wrong because social media is not going far enough to control the information that goes out. He believes that the public is not entitled to hear about everything because sometimes the wrong information could hurt people.
I wanted to jump through the television so, I would like to give President Obama a lesson on Constitutionality: The First Amendment states that "Congress shall make no law respecting an establishment of religion, or prohibiting the free exercise thereof, or abridging the freedom of speech, or of the press, or the right of the people peaceably to assemble, and to petition the Government for a redress of grievances."
The First Amendment is widely considered to be the most important part of the Bill of Rights. It protects the fundamental rights of conscience—the freedom to believe and express different ideas—in a variety of ways.
Remember, "Congress shall make no law…" The First Amendment is there to protect the public from our government's abuse and protect your rights.
The brainwashing goes on
I continue keeping track of the Critical Race Theory (CRT) and sex and gender education all over the country amazed at the opposition they find from families.
Last year, Virginia elected a new governor on one issue alone; parental rights in education. There were many demonstrations at school committee meetings, some quite violent, while the incumbent was saying that "parents have no business getting involved in their children's education. That's the job of professionals."
Glenn Youngkin responded that only parents should decide on what education their children should receive. He won by a respectable margin. All the Mama Bears came out in droves to vote!
Governor Ron DeSantis has been in the news after Disney World rebelled against his Parental Rights in Education Act. Florida's law, which prohibits classroom instruction on sexual orientation and gender identity for students in kindergarten through third grade, was signed into law at the end of March.
Of 132 submitted, the Florida Department of Education has rejected 54 school textbooks for violating state laws prohibiting the inclusion of Common Core and Social-Emotional Learning in Math. Of those, 28 referenced Critical Race Theory, outlawed under Governor Ron DeSantis.
The kicker for me was when I saw Randi Weingarten, president of the American Federation of teachers say on television "Parental Rights Bills is how wars start."
That was very close to my heart because I remember in Cuba in the early 60s, many women committed suicide with the implementation of parental custody ("la patria potestad") and I can see history repeating itself here.
Last Saturday, someone called me on my radio program complaining about young kids talking about changing gender. I begged her to call me privately to talk some more but, as expected, people are so afraid to complain.
Regarding teaching about race, students should be taught lessons about the entrepreneurship of black Americans even during periods of racial discrimination, as the University of Texas, Professor John Sibley Butler explains in his book A Critical Look at Critical Race Theory in America's Classrooms.
"Those lessons frequently are overlooked, Butler says, "because research on race and entrepreneurship focuses on economic and educational success, concentrating on what groups can accomplish, rather than what they cannot accomplish."
Let's start talking
After a long silence, the directors of Lawrence Community Access Television have agreed to appear before the City Council on Monday, May 2nd. They were invited to an earlier meeting of the Committee on the Whole but declined to attend because they claimed to need more notice.
Maybe they needed to rent an outfit for this appearance. I only know that I'll be glued to my TV.