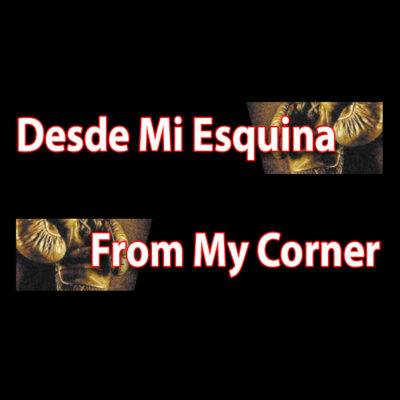 DePeña is not running
Councilor at-Large Brian DePeña asked me to notify Lawrence voters that he will not be a candidate in this year's elections. Brian believes that it is disrespectful to his followers to run when he intends to go for mayor at the time it becomes possible and is more honest to concentrate on that effort.
What a farce!
We've heard it before: The power of the media.  The means of communications are known for brainwashing audiences depending on how issues and news are presented.  We see it everywhere and in any language; that's why the public should be exposed to different viewpoints in order to find a mid-term or logic to things.
A great example is the interview of Mayor Dan Rivera on Channel 5 entitled "Someone You Should Know" because it was a shock that turned to disgrace.  It became very obvious from the beginning that it was a sham.
It was similar to political interviews on radio during campaigns; anyone with $50 can be heard over the airwaves being glorified as the savior of the city.  In all the years I had my own radio show on WCCM 1110 AM, no one paid to be interviewed at election time or at any other time. Had I accepted that deal, it would have turned out to be an "infomercial" and I would have lost the right to ask appropriate questions of the candidate.  That's why you hear so much fluff on radio.
Marketing is very important when a politician is trying to sell him or herself. Television works in the same premise.  Anyone running a mediocre campaign would not get any air time but producers can make them sound like the hidden jewel they are not.  No respectable journalist should sell him or herself for that cheap spectacle of glorifying a mayor that has caused so much pain in this city.
If you want to go back in time, during the Michael Sullivan administration, they spent lots of money creating a brochure and video showing why Lawrence was worth investing.  Apparently, the advertising agency didn't know enough about the city or tried to pull the wool over our eyes because the video showed a major passenger plane taking off at Lawrence Airport.  Obviously it was a clip from another big commercial airport. Very poor cut-and-paste job!
That was a total waste but the former director of economic development was able to include it in his resume as a wonderful piece of accomplishment in promoting the City of Lawrence.
Later, during the Lantigua administration, we were saturated with television trucks lined up on Common St. almost on a daily basis looking for dirt.  Then, on a Friday morning, the truck from Channel 25 was set up on Appleton Way next to City Hall giving away trinkets, interviewing local businesses, showing pre-taped portions in other areas of the city such as the boat house and the Merrimack River.  They also interviewed Francisco Ureña, Patrick Blanchette and even Mayor Wiliam Lantigua.
Watching that morning broadcast anyone would have thought Lawrence was a heavenly place worthy of moving here.  
MassHire has moved
Last week I wrote about the offices previously called Workforce Investment Board and ValleyWorks Career Center located at 255 Essex St. in Lawrence, has moved to Northern Essex Community College which houses the Louise Haffner Fournier Education Center at 78 Amesbury St.
On Friday, July 12, everybody was evicted immediately from the building due to mold contamination.  By Monday, they had been set up temporarily at their new location which is expected to be short-termed while the building is cleared for employees to return.  
Originally, they had no idea how long that would take but now it is estimated that it will be through November – perhaps longer.  The work to be done includes installation of additional heating and air conditioning equipment, mold remediation, certain issues in the basement along with a deep cleaning of the entire office.  All that work is being overseen by the Massachusetts Department of Labor Standards and we know how slowly government works.
Meanwhile, Northern Essex Community College has stopped rent payments for 255 Essex St. to the City of Lawrence while the MassHire staff is located at 78 Amesbury St.  NECC will also be requesting reimbursement for all expenses connected with the move. That also includes the production of signage directing clients to the new location; additional exterior signage for MassHire to place at the entrance facing the Buckley Garage and the issue of moving the big copy machine is to be decided.
There is no news as yet regarding the corner building at 237 Essex St. where the Lawrence Public School offices are now located.  Since the renovations took place at the same time and the buildings are connected, employees are now wondering if they are subjected to the same mold contamination.  The City said they are not in danger.
CAMERAS SHAM-ERAS
The City of Lawrence has approved documents regulating the deployment and use of security cameras that have been set up in the City. Cameras were installed earlier in 2019 and more cameras will be installed in the coming months.
The regulation goes into effect August 16, 2019, and according to the regulation the city will not invade the privacy of individuals, survey the interior of private premises, harass or/and intimidate people or groups, or be used for viewpoint surveillance.
You'll notice these cameras throughout the city.  The cameras are also identified with City emblems and although only certain members of the police department (whoever they may be) are allowed to manipulate the cameras, residents still, have concerns.
First, the regulations do not state that the cameras will not be used for immigration surveillance or arrest of undocumented people.  As you may know, Rumbo wrote about this very same issue on May 1, 2019. Immigration and Customs Enforcement (ICE) has and continues to use every available surveillance system and/or data used by any other law enforcement to track undocumented people.  This includes the databases of the Registry of Motor Vehicle and local law enforcement surveillance cameras. So much for Lawrence being a sanctuary city when its officials are hypocrites with the walk and the talk, while implementing a system that goes against city policy.
Nevertheless, let's say that one day some rogue police officer, police chief or a mayor decides to use the surveillance system to their advantage. Let's say that the abuse occurs to spy on people who may be protesting government services at a particular location within the city. Let's also say that by some miracle investigation or audit it is found that one of those individuals or groups was/were found culpable. What is the penalty for violating the regulation? 
You see that part was not added to the regulation; the part that says the penalty, or fine, or both for violating the regulation.  How about adding language that states that they will be an automatic submission to the ACLU for potential violation of civil rights? How about $500 fine and 6 months in jail or both?  Nope; absolutely nothing.  
So there is no deterrence for violating this regulation, which means it was a waste just creating the regulation.  And just for facts, this is how the city council usually functions. They place rules and regulations for themselves and employees with fines or penalties.  But if you (a resident/citizen of Lawrence) violate or break the law, you just might end up arrested and before a judge.