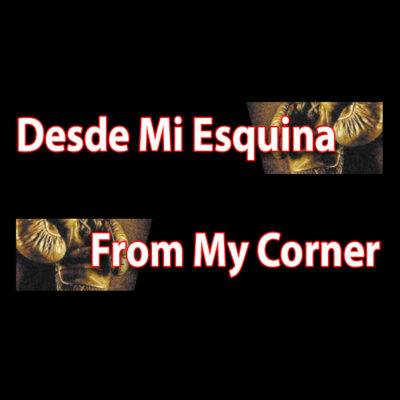 We had our day in court!
On January 14th, the residents of Lawrence had their day in court.  Modesto Maldonado and I may have been the only ones before Judge Kathleen McCarthy-Neyman but the purpose was to fight for your rights.
I would like to clarify that we didn't go into this together.  There were two separate injunctions filed.  Since they were on the same topic, the judge dealt with us at the same time.  The judge and the administration know that there are two individuals ready to take this on.
There was no attorney present because we believe that focusing on the events as they happened would be sufficient to prove our point of how we were disenfranchised.  We told the truth and explained how the City Charter and Massachusetts General Laws were violated.  Little did we know about the "lingo" being thrown at us!
Many people were interested in watching the proceedings calling the court to ask for instructions to be able to at least listen but never got the right numbers.  We kept getting different numbers that lead nowhere.
At the end of the session, Attorney Houten mentioned that "the city could suffer irreparable harm" in the event of having to hold a special election.  What about the "irreparable harm" to the residents that were forbidden of their right to vote.
Senate Bill S2993 may have been signed by Governor Baker but it was an illegal document: it was filed at the State House before it was voted in by the city councilors and it lacked 2/3 of the councilors' votes.
Judge McCarthy-Neyman took it under advisement and will let us know her decision.  Now we must wait in the hope that she will decide that we were right and a special election will be held.  Other cities are having special elections and as Attorney Richard Rodriguez wrote a couple of weeks ago, children are planning a return to school.  We should be able to vote by the end of March without fear of a pandemic.
I do want to thank everyone who has contacted me on this issue with their support.  It's much appreciated.
What's "impeachment"?
Impeachment is prosecution, accusation.  There's danger in using words that we don't know the meaning of, particularly on the radio and there's someone with no knowledge of the English language that claims that is what's going on with my demand.  At no time at all, I have insinuated that Kendrys Vasquez should be impeached.  I am only looking for the law to be followed by holding a special election.
With the attitude Interim Mayor Vasquez is showing, he is becoming a dictator.  Having already announced that he will be in office for the next nine years tells me that he doesn't believe in elections or that the fix is in so that he can win the next two four-year terms.
I don't know who assigned him Mayor #60.  Take a look at this chart of recent changes in the administration and how they are listed.  Interim mayors appear as Acting Mayors and they don't get a number!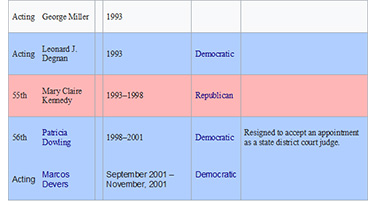 Let's think twice
Normally, I don't stray from local issues because they keep me busy enough, but I am willing to bring up something that may have some of you think twice before reacting with the wrong response in any given case; it could come back and bite you.
An attorney for the Public Broadcasting System was caught on a video saying it was "great" that coronavirus cases were spiking in red states because they might infect Trump voters.
He also suggested, "We go for all the Republican voters and Homeland Security will take their children away. What do you think about that? And we'll put them in re-education camps," he said.
He added that people at PBS feel the same way but the company was quick to say that was not true and "This employee no longer works for PBS."
You are entitled to think as you wish.  My reason for saying this is because it's not worth offending people or saying outrageous statements such as that.  You'll lose friends or even your livelihood.