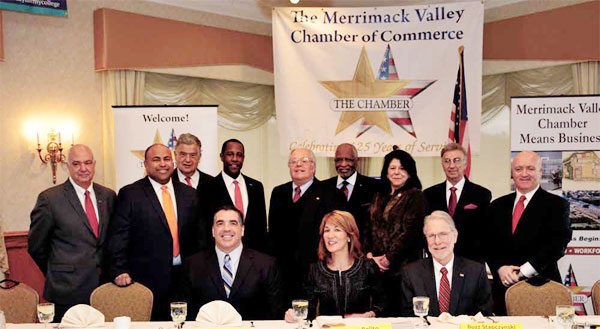 Be careful where you park!
It's still winter and the parking ban is in effect until April 1st.  Again, for your convenience, we are reproducing the listing issued by the City of Lawrence where parking is permitted at night.  Avoid a ticket by following the rules.
The wicked side of me
Normally, I don't enjoy when things go wrong but I am rejoicing at seeing that the Lawrence Government Channel (Comcast 22 and Verizon 42) is deteriorating to the point that meetings are not transmitted due to technical difficulties.  It's been a long time that deficiencies in the microphones and cameras have been pronounced but we put up with the poor quality and nobody seemed to be doing anything about it.
I have been complaining for many years about the way Lawrence Community Access Television (LCAT) runs the Community Channel to no avail.  They are also in charge of the Government Channel and now that the station is so bad that the city councilors cannot see themselves, maybe someone would say something.
Yes, I cheered when I couldn't watch the meeting Wednesday night.  I know they've been having problems with the computers being too old and inefficient and no one seems to care.  Now that the channel went down for good, maybe they'll notice it.
That brings me to the Comcast contract signed before year's end.  There has been no announcement, no press release as to the new agreement and we don't even know for how long it was done.  The previous one was for ten years which proved to be too long.  We all know how devious the whole process was by not giving the opportunity to the public to provide input while the negotiations were ongoing.  That was the time to request that the deficient cables causing the programming in all three stations to be so dreadful and in black and white, be improved.  We don't know what went on or if there is going to be anything different from now on – while the subscribers pay.
Yes, the optimist in me hopes that now people will notice the lousy job Lawrence Community Access Television is performing for the city.
Mayors' Breakfast
Like every year, we attended the Chamber of Commerce Mayors' Breakfast because it is a nice event and good for some laughs.  One thing that I noticed is that Lt. Governor Karyn Polito glossed over the $765 million deficit left behind by the previous administration announcing the hiring freeze and cuts that will be forthcoming as a result, but no one makes a big deal of it.  Why is it that when a Democrat leaves office with a big deficit like that it appears normal?
She talked about examining how our government is serving people and having to make some adjustments.  I hope they follow through on what she said about "retooling" the Department of Children's Services.
There were the expected compliments in this mutual admiration society from the mayors and city managers to each other, to Joe Bevilacqua and to Sal Lupoli.  We could do without all that but it's part of the fun.
Haverhill Mayor James Fiorentini is very funny in that environment.  What I like best about Fiorentini (and I am a big fan of his) is that he is a great cheerleader for his city.  His brief statement at this gathering was more like a State of the City Address than a casual affair.  He sells Haverhill wherever he goes talking about its pluses with pride.  Of course, he had a lot to do with those improvements!
Fiorentino talked about his efforts to keep companies employing local people and boasted that crime is down 12% in Haverhill.  This is one point that took me by surprise since we hear on the news that Haverhill is having so many crime-related arrests and how the level of overdoses has increased.
Mayor Daniel Rivera should take lessons from Mayor Fiorentini on becoming a cheerleader for our city.  He can also be witty and charming but we need to hear about more substance in such gatherings.  I get tired of hearing the praises of Sal Lupoli and the Riverwalk; it's time to move beyond that.
Mayor Rivera has to make notes of what's positive in the city when addressing an audience of 320 people who probably have a negative opinion of Lawrence, instead of recounting his mistakes.  He mentioned his error in hiring the treasurer last year but quickly said, "We now have people with credentials," and specifically named "a credentialed planner."  He was referring to Theresa Park, the Director of the Planning Department.
He forgot to clarify the status of the current City Engineer, an agronomist who doesn't have a civil engineering degree and is getting paid to sit at his desk and study to become one.  I have no preference as to who should hold that job and salary but it should be a qualified individual.  What ever happened to his promise that we will have the best qualified people?
Just like the $765 million deficit, people pay attention to issues only when it affects them or go against their interests.
Mayor Rivera said five times, "Did I tell you that crime is down 4.2%?"  That was cute but I wonder how accurate the statement was.  We had 6 homicides last year and that should have elevated the crime rate quite high.  Drug use and overdoses have shut up over 200% and even auto theft has gone up, according to police records.  The average last year was 1.25 cars stolen daily and so far this year it's been 1.75 per day.  In January, we have had 35 cars reported stolen already.  The only area that has seen a decrease is Breaking and Entering which is significantly down from the previous year.  Perhaps that was the figure he used.
By the way, in 2013 there were 36,444 calls for service to the police station. In 2014, it went up to 43,432 calls; that's an increase of 7,000 calls that I'm sure they were not placing "take-out" orders.