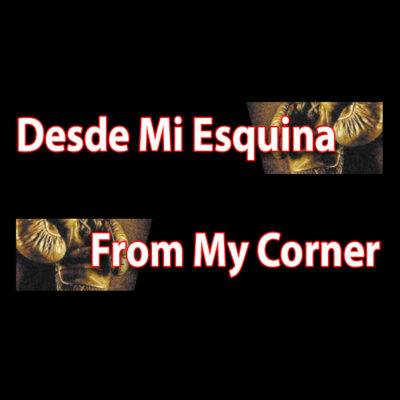 Local News media
Last week a meeting was held at Lawrence Public Library organized by Solutions Journalism Network (SJN), based in Lebanon, NH, to discuss the need and present conditions of local news.  Leading the conversation were Leah Todd, New England region manager for SJN, and researcher Rachel Edens.
The focus of the conversation was to gather local community members' feedback on a few key questions: What are local news outlets in the Lawrence area doing really well?  What can be strengthened?  
This is a regional research effort for SJN.  Lawrence is one of eight New England communities participating.  
According to their webpage, "We have a lot to learn about the state of New England news, which is why the Solutions Journalism Network is excited to announce a new effort — the New England Local News Ecosystem Project."
This project is funded by a grant from the Barr Foundation, the New England Local News Ecosystem Project seeks to understand the issues most urgent to New Englanders, and whether New Englanders say they find the information they need on these issues. 
A small group of residents and journalists gathered in the Robert Frost Room, for two hours exchanging ideas about what the community is lacking.  It came as no surprise their discomfort with the present conditions.
The housing crisis, homelessness, public safety, cost of living, opioids, etc. were all mentioned.
Altagracia Mayí, a journalism graduate from the Dominican Republic and radio personality here stated, "The city is overpopulated and the quality of life has decreased.  I have a 15-year-old daughter and worry about her." Anyone with children must worry about the amount of drugs and violence youth are exposed to.
Richard Russell, a watchdog in this community complained about crime and drug-related violence that are not made public.  The Lawrence Police Department has converted its system to encryption and he no longer can keep track of their calls.
I added that we cannot believe the information provided in the police department's daily log.  They downplay the information to make issues appear as minor offenses. This is the way the administration pretends to show that crime is being reduced although residents are aware it is not.
Everyone seemed to agree that local news are not covered and there is no challenge from the media to local politicians.  Meanwhile, newspapers and television news programs saturate the public with national political news. From that point, there was also agreement that there seems to be a backlash for speaking the truth.  
If the public is offered better news coverage, they will be exposed to more information that would educate them to reason things out.  I insist that there is a concerted effort to keep this community ignorant. Take a look at what Lawrence Community Access Television (LCAT) has done to Lawrence residents during the past 15 years.  We are paying for that service through the cable bill and they deny us the right to produce television programs that could serve the purpose of educating residents.
"The local daily is at fault for not providing better news coverage on local issues," said Carlos Morillo.  That prompted Altagracia Mayí to comment that news media gives all hard-working Dominicans a bad name by mentioning nationality upon any arrest or accident.  "They never mention any other country of origin."
City Councilor at-Large Ana Levy was the only city councilors present.  She also added that "we are not locally informed."  
Also in attendance was David Turner, The Eagle-Tribune editor who was silent for the most part but at the end, he admitted having taken notes.  "I am pleased to have attended; I took lots of notes and will bring them back to the Tribune."  
Birds of a feather
I forwarded last week's column to all legislators at the State House.  Frequently they receive my emails as a way of letting them know about Lawrence's wrongdoings and shenanigans.  Some respond or call me with comments but I have never received anything like what Rep. Nika Elugardo from Jamaica Plain, Roslindale and Brookline.  This is what he said:
"Thanks for reaching out. I cannot speak to Mayor Rivera's hiring practices. I do know he has been a staunch champion at the State House for housing issues. With regards to your other concern, we as reps have complete discretion in how we employ the talents of our legislative aides. Only our voters can let us know how our choices match their expectations."
Apparently, Rep. Elugardo admires our mayor for what he sees him doing in Boston regarding housing.  We question who the beneficiaries of additional housing in Lawrence are because apartments in those mill buildings don't come cheap.  We must remember that when they provide a few units for low-income families, it's only for a number of years and then become market value.
He refers to my "other concern" which is what I wrote about Rep. Marcos Devers last week.  According to Rep. Elugardo, they have "complete discretion" on how they use their legislative aides.  His only true statement was that voters have the last word telling them if they agree with the way they act.
My email to legislators said that it is a real shame they don't have a process in place to impeach Marcos.
Marcos now has two legislative aides and there is no reason for taxpayers to be footing the bill for a personal driver while no work is being done in his office.