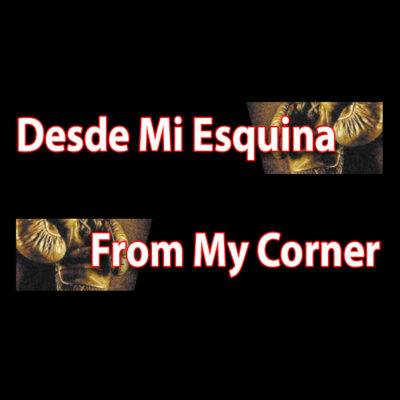 ID's don't discriminate
For many years, people all over the country have been asking for proper voter identification to be implemented, causing chaos leading to legal proceedings, and plenty of misinformation.
The news also had reports of a cruise ship leaving from Fort Lauderdale, Florida, and people were showing their ID before boarding.  I didn't hear anyone complaining.  We know that to fly in a plane you need to show it and when I pick up my medicines at the drug store I have to pull my driver's license.
Then, over the weekend, the theatres on New York's Broadway began to open up and I watched on television the long line of people waiting to see Bruce Springsteen with ID on hand and happy about it.
What inspired me to write about this was going to the credit union from where I retired and having to show it as well.
The purpose of asking for identification is to make sure that our elections are honest and clean and after the latest rounds of elections, we should think of this as imperative to guarantee that the system is what we expect it to be.
We've heard the most absurd reasons as to why it should not happen such as it's difficult or impossible for minorities to acquire an ID card due to distance from their homes to the Registry of Motor Vehicles, the cost, lack of transportation, or just that this practice is discriminatory against minorities.
This should be a requirement for all citizens of any race or color, not specifically for anyone.  My response is simple: any person who drives a car must have a driver's license and that's good enough to vote.  Anyone who doesn't drive can get an ID similar to the driver's license for $15.
The requirement of identification to vote means showing something official that tells the poll worker that you are the person on the list.  As long as they ask every single person to show it, no one can claim discrimination yet, I've been hearing lately the word "racist."
How do these things happen that get twisted and confuse everyone?  Let me give you a crash course on why it happens: Politicians!  Perhaps it is in their interest to be able to cheat.
Back in 2008, the Lawrence City Council voted in favor of a Home Rule Petition to require Voter ID here.  Mayor Michael Sullivan was in favor and signed it the next day to be sent to the Legislature but there was a problem: none of the members of our state legislators wanted to do it.
Having worked for so long to get this approved by the council, former Councilor Marie Gosselin, Dottie Incropera and I delivered it to the State House.  The next step was for one of our legislators to present it to their peers and fight for it but it never happened.  They let us down and were not concerned with our interests.
Now that we are in an election year, we will be hearing candidates spout about how much they have done for us.  Think for yourself what they have done; attending community meetings, doing street cleanups, painting and refurbishing a social service agency, etc. are not part of their duties.
Think about the reasons why they were elected and what they were supposed to do in office.  Keep in mind that, for example, the Commonwealth has a formula that at the end of each fiscal year a certain amount of funds is allocated to cities and towns for road repairs and it's called CHAPTER 90!  Then someone tries to say that he made it possible which is not true; it's automatic.
I showed you the example of our voter ID effort to make you understand how slick they can be.  Think, examine their trajectory and keep in mind what Dr. Phil says, "The best predictor of future behavior is past behavior."
Don't trust the Post Office 
During the next few months, we are going to find numerous flyers and cards in our mailboxes from politicians running for office.  If you don't want to read them, you may discard them at will but they spent part of the contributions received in the design, printing, and mailing of those communications.  Candidates hope to inform voters as to their qualifications to hold the post for which they are running.
For the postal service not to deliver a product for which they have paid lots of money is the ultimate abuse of power and our trust.  That was the case with Frederick Diaz, candidate for Councilor at-Large.  He sent out 1,500 pieces of mail on June 9 and 11 days later Diaz went to talk to them because no one has received it.
Upon checking "Route CO19, it was on the floor of someone's desk," he wrote in an email to Charles T. Nichols Jr., Manager of Customer Services at the Lawrence Office.  His email continued, "An employee mentioned that she spoke to someone at the back and told that persona to take care of C004, and the person with whom she spoke said that he 'was not touching that.'  That's when I realized that probably that was the problem no one wanted to touch my stuff.  All the routes were supposed to be out last week; my campaign event is this coming week and I am screwed big time; that puts my donor's money down the drain."
The flyers finally went out and the photo shows how they were delivered.
"There are 12 in that package at one address on Ames St.  That route was supposed to be a total of 672 I guess they threw my stuff away; this is been an ongoing battle since June 9 tracking every step of because of the poor handling of the mail.  I sent 5000 pieces total and knocked on 40 doors, made some phone calls, and no one has received my flyers," Frederick told me.  "The post office manager is investigating the issue.  One of the supervisors told me that they are borrowing people from other towns."
Diaz paid $900 for that mailing so he ended his message with, "I will like a credit for all the trouble this has caused me, and all the time and trips and long lines, please take that into consideration."
Mr. Nichols response was brief: "My instructions to get your order delivered were not followed last week. My sincerest apologies; I made sure that they were delivered today.  Again, my apologies; I have given instructions to my entire staff on the importance of delivering campaign mailings."