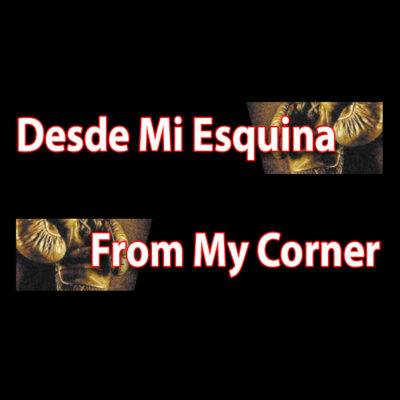 Council approves Mayor's Budget          
The Lawrence City Council approved this week the budget submitted by Mayor Brian A. De Peña with a few changes, but first I want to mention that I wrote a separate article on the controversy involving the Adult Learning Center (ALC).  You can find it on page 17.
Most people appealing to the councilors during the process not to cut $1.3 million from the ALC were not aware of the Mayor's intention or they chose to play ignorance to rob a few minutes in front of the cameras and remain relevant.
Everything was explained in that article and if you have any comments or disagreements, don't hesitate to send me an email or contact me.  Remember that my information is gathered from the people that I interview and I never say that I have the ultimate truth.
Meanwhile, I'd like to go over some of the changes made not without recognizing that I had not seen the City Council behaving that way since the William Lantigua years, nickel and diming every entry.
After discussing for many meetings the Deputy Chief position in the Fire Department for $195,000, Councilor Jeovanny Rodríguez made a motion to remove it and it passed.
Subsequently, Councilor Rodríguez made another motion to remove the $120,000 for the position of Assistant in the Fire Department and it passed as well.
The $1.3 million slated for the Adult Learning Center had been suspended in the budget while the superintendent delivered financial reports to the mayor.  As soon as these reports were provided by the school department the money was replenished in the budget and approved by the City Council.
There was also a $125,000 budget cut from the GIC employee benefit, which was approved.  Some other modifications were made to the budget, but this did not stop the new budget from going into effect on July 1st as established by the fiscal year of the City of Lawrence.
There were other motions to cut the budget of the Mayor's office but these were not approved by the council members. The budget passed and went into effect as expected with the new fiscal year beginning July 1, 2022.
We get letters…
The reason for not being published here most often is because of their content.  Sometimes, they were loaded with insults, made no sense, or some other good reason.  But the worst kind of letter is the anonymous type.  Anyone who lacks the character to face an issue or interest up front doesn't deserve my attention.  So, when I get a plain envelope with no return address, it goes straight to the trash.
I was tricked into opening one this week because it came, supposedly, from the Group of Concerned Lawrence Citizens and it had a return address of 15 Eden St., Lawrence, MA.
I was going to write back because the letter is nothing but empty accusations; nothing in it is definite, negative criticisms of the mayor without giving us examples or names, claiming that he's bringing doom and financial disaster to Lawrence but no specifics and didn't contain anything of value for my readers.  I later realized that Lawrence does not have a street by that name.
Among the few things worthy of mentioning is a critique (or endorsement) of Marc Laplante because it claims that the Council President "looks very enthusiastic" filling in as Acting Mayor every time Brian travels to the Dominican Republic.  Upon calling Marc to confirm their comments, he told me that it's been only twice.  The Mayor says that he usually travels on weekends and holidays.
I was satisfied with Marc's answer but I wonder why these trips must take place so often taking him away from the city, missing important events such as Governor Baker's visit on Thursday and most importantly, taking city employees with him.
When I called Mayor De Peña to confirm some of the statements about hiring members of his family, he said that his disabled daughter recently started working at a school cafeteria, and we know how low their salaries are.  A few minutes later he called me back to say that he had spoken to her supervisor to let her know that she wouldn't be back to work.
He also has a cousin who took a temporary job for the summer with DPW.
When Brian received a copy of the letter, he called me screaming with laughter: "Now it's official that I am the Mayor!  There's a recall movement!"  That has been customary with every mayor in the city.
Yes, the letter ends with the announcement that this group is assembling a recall on Mayor De Peña.
Big tip
We were on vacation last week because my son, daughter-in-law, and my 13-year-old grandson were visiting and we had a great time traveling to known and unknown places.  But, upon leaving for the airport, I wanted to play smart and gave my grandson Julian a $100 bill to make him feel like a big shot and pay the Uber driver.
Of course, acting out of ignorance because I have never used those services and didn't know the fare was already charged to their credit card, the youngster gave him the money.  The driver tried to give it back to my son but having been taken by surprise, unaware of what was happening, he told the man to keep it.
Well, he was angry at me for having done that and once I found out what had happened, I could just laugh out loud in glee.  I could picture in my mind that Uber driver going home and telling his family, "Take a look at the tip I got today!"
It was a great feeling because I equate it to him winning the lottery.  It may not have been intentional on my part, but the result was the same: I made someone happy!
From My Corner