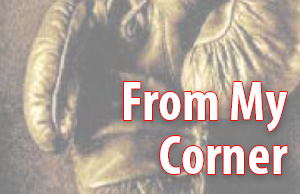 We are Orlando: The Vigil
I want to thank Mayor Dan Rivera and his team for organizing the vigil that took place Tuesday, June 21st.  Lawrence has seen its share of vigils and memorial walks in recent years but none like this one.  It was a moving, very emotional program dedicated more to the suffering caused by that massacre, not only the victims in Orlando.
We are all hostages of the terror inflicted by these acts and, no matter how much we pray, the fear remains.  A gathering such as this vigil reminds us of all the good in the world and why we should learn to be a little more tolerant and respect people's choices.
Yes, I do have a criticism and it pertains to the lack of Spanish-speaking residents in attendance there as if issues are not present in our communities.  Our religious leaders were also missing and their lack of acknowledgment of the sadness produced by these acts is like covering the sun with one finger.
Hispanic Week
Now that the festivities ended, I want you to know what has been going on with this week's Hispanic Week.  For the past twenty years, Rumbo has been covering every single event or celebration sponsored by Hispanic Week supporting it in our editorials as the most important event in the City of Lawrence.  Each year, it brings approximately 60,000 people into the city, many of them traveling from other states.
In recent years, Hispanic Week has been plagued by in-fighting, accusations, board members being expelled and this year seven members of the board of directors resigned in disgust for what's going on.  Since I am not a member of that board, I had not been present at the many explosions related to me by others and will not be naming anyone in particular, but let me explain our decision.
There was one issue with one queen whose crown was demanded to be returned.  The reason was because she had a private conversation online with her sister where just the two girls had access.  The content was nothing more than the vocabulary used by today's young people, rather vulgar but still private.
I tried to reason with Arnaldo Jose Davila, Hispanic Week's president but he was adamant because the girls should learn about ethics and proper behavior.
The following week there was another incident of worse nature and Mr. Davila's answer was that the executive board had met and found nothing inappropriate in her conduct.
This year, Rumbo has had enough and decided to withdraw our support.  We did not attend the VIP Luncheon and even though we paid for a table of ten, it remained empty in a show of protest.
LARE graduation
I was able to attend the LARE Graduation last Thursday, June 16 and it was one of the most touching ceremonies I've attended.  It was not a "graduation" like the many we have enjoyed lately but a celebration of life and success.
They chose not to bring a guest speaker but to pick four students willing to share their experiences and it turned out to be enlightening listening to their courage and conviction that life is what they want it to be.
Mike Gary, a Methuen resident, told us about his father working for a company (Raytheon) all his life until retirement, while his mother was a cab driver.  He entered the workforce at Lucent with the intention of making it his employer for life but the country has changed and he suffered from the layoffs.  Later it was General Mills where he went through the same experience.  At 52 years of age, Mike had only two jobs in his work life but by this time he was a single father of three kids at home.
He then decided that he needed to get out of manufacturing and enrolled in the Pharmacy Technician program at LARE.  He was the happiest to announce that before his schooling ended, he had a permanent position and today he is a Certified Pharmacy Technician.
People talked about their personal experience – what we humans most go through in life – and the emotional support they receive at LARE, like Marva Gooding from the Chelsea program.  After more than 30 years as a business administrator, she faced an unexpected layoff so she enrolled in the Microsoft Office Program.  She later had to face the death of her 30-year-old son and it was the emotional support found there that helped her achieve the success she now enjoys.
There were lots of praises for members of the staff for the personal interest taken with each individual but one that was mentioned often was that of Jim Sullivan.  When he took the stage to give the diplomas to his group, I could tell why: He is a dynamo!  His love burst in every word he uttered.
Denise Moses was one of those praising Jim.  She is from Lawrence, now living in Lowell and told the audience how she grew up surrounded by drugs, dropping out of school and being declared legally blind.  She enrolled in the HISET Program (which is the high school equivalency) and while she had been told before that she was not smart enough, she finished her exams with a perfect score.  Today, she has two full-time jobs as a Certified Nurses' Assistant and a home health aide.
Denise has set big goals for herself.  She is now enrolled in the LPN program with the finishing line being a Registered Nurse, "And nothing will get in my way!" she said.
Because she is legally blind, Denise cannot drive and walks 20 miles each day.  She loves her work and is doing such a good job that she was named employee of the year and she's been there only three months.
Most of us cannot imagine living through the troubles and conditions these students experienced.  Tanysha Hughes, a single mother of three was sleeping on a couch because she did not have a bed.  She entered the Medical Assisting program and has earned three certifications (the CCMA, the CPT and CET).
When she was sent to the externship part of the program she was worried that she might not live up to the expectations they had.  At the end of that period, the office manager interviewed her and hired her immediately.  She was an inspiration to us all.
Tom Connors gave them many parting thoughts including his own experiences growing up with a single mother, standing in line with her waiting for a bag of rice, relating to their stories.  "Let your accomplishments drive you to bigger things.  Have an attitude of gratitude because little things are the ones that mean a lot," he advised them.  And fully aware that he had a mostly young audience, he reminded them, "Make sure who you hang around with; don't throw it all away."
Ruben Perez at LMCC
Lawrence/Methuen Community Coalition had a ribbon-cutting of its new offices last Friday, June 17 at 130 Parker St., Lawrence and I was able to attend.
To my surprise, Ruben Perez, the new bilingual elections coordinator in the city came in a little after two o'clock and mingled with the crowd.  Does he believe that he is now a city dignitary just because he was appointed by the mayor?