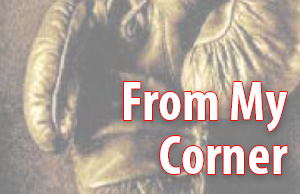 Abuse of power
While Wilfredo Laboy was superintendent of schools in Lawrence, I spent years writing about his shenanigans using city employees for personal errands, going to pick up the trash at his house in Methuen on a regular basis and using them to work on his house. Mr. Laboy was sentenced to jail for all that plus keeping alcohol in a school building, which is seriously punished by the Department of Education.
During that time I was maligned and insulted constantly in person and on the radio. Of course, I was the only one accusing him because the Eagle-Tribune never acknowledged any wrongdoing from the superintendent. Early in 2010, he was accused of using school employees and resources for his own personal gain, including to work on his Methuen home.
Apparently, Mayor Dan Rivera didn't get that memo because he has been doing the same things using city workers on Saturdays to work around his house.
Treasurer's office cashier on leave
The Eagle-Tribune has an article on June 16 by Keith Eddings about the head cashier in the Treasurer's office who was placed on leave with pay 2 or 3 weeks ago suspected of theft.
Gabriel Soto was hired in 2014 and was earning $47,992 each year in a position he held since January. Money had been missing, sometimes in large amounts creating a problem when trying to close the books and they became suspicious.
That happens when people think they are too smart and end up ruining their reputation and perhaps going to jail.
In this case, the administration tried to do it quietly by sending him away while they perform a forensic accounting investigation but I wonder why the FBI was not called in or cameras were installed as they did with Justo García. Justo was eventually found innocent of all charges showing that they were really after the former mayor. Meanwhile, he was not returned to his job, his reputation precedes him thanks to the publicity received and he has not been able to find another job.
Need a gun license? See the mayor
The Police Chief of a city has the authority to decide if a license to carry a firearm should be granted, based on his investigations. When Raul Ortega, a plumber residing in Lawrence applied for a renewal of his expiring license on November 16, 2016, his application showed exactly the information he provided on October 18, 2010, omitting a few criminal complaints during those years.
But, on February 14 of this year, Chief Fitzpatrick notified him that his license would not be renewed and in accordance with the provisions in M.G.L. c. 140, § 131, Mr. Ortega was required to turn in to the police department his license, all firearms and ammunition in his possession.
The reason given by the Chief was that, "During your interview you disclosed that in 2005 you were charged with Assault and Battery, Intimidation, Disorderly Conduct and Obstructing a Firefighter. A review of your records showed that on 09/14/06 you Admitted to Sufficient Facts to (2) two counts of Assault and Battery and the Judge found Sufficient Facts to your admission of Assault and Battery and ordered stay away and no contact."
Chief Fitzpatrick, in his good judgment, denied his permit.
So, Mr. Ortega asked Mayor Dan Rivera for a letter of recommendation to be sent to the courts to supersede the Chief's decision. The mayor wrote in official City of Lawrence letterhead that "Mr. Ortega is very conscientious and safe-minded person and has never abused drugs or alcohol."
Then, Glenn Fleming, Plumbing and Gas Inspector for the city also wrote in City of Lawrence official letterhead, stating that he has known him for the past 26 years and "have known Raul Ortega to be an honest and well-mannered business man respectable person and I feel that there is no problem in giving him a permit after proper background checks on him."
Marcos Devers also got into the mix saying that "he is a respected citizen of our community…" He wrote, "During the more of two decades knowing Mr. Raul Ortega I have never witnessed or heard of any fact that may have made doubt of his character and integrity."
There were also letters from Joseph LoNigro, Jose D. Silverio, Jose Estrella, Deborah Nichols, Lizardo Alcantara, John Han, Maria Lopez-Mosquea and Samaria Hashem.
On June 9, 2017, Associate Justice Lynn C. Rooney reversed the decision with this statement, in part: "I find that the plaintiff reasonably relied on the 2010 decision allowing his license and has done nothing in the interim that would affect his suitability. I find that the denial now based on no new information is unfair and capricious and thus the petition is allowed."
Boycotting Chief Fitzpatrick's judgment is no way to fight crime in the city.
This information was taken from the Lawrence District Court file. I have the entire file, if anyone wants to see it.
DPW workers and vans
Mayor Rivera has hired 40 new temporary workers in the Department of Public Works (DPW) and that poses a huge problem: Transportation. So they opted for renting two big vans to take them to the work sites.
This is just in time for his reelection campaign.
If you see any of them doing campaign work for any politician, please snap a picture and send it to me. Last election I published one but I am sure there will be many more this time.
DPW gets proper equipment
Finally all the DPW workers received the proper equipment to do their job!
For the past three weeks, I have been arguing their case because they told me that they have to pick up needles from drug addicts, trash and even excrement by hand and the city did not provide gloves and safety glasses. They had to buy them on their own at the flea market. City officials have denied it saying that the city has a budget for that and they had been given to the supervisors to be distributed among them.
Well, it was just last Monday when that was done. They were right!
Semana Hispana
Now that Hispanic Week has ended, we can do an overview of what went wrong this year. EVERYTHING!
We refused to cover any of their events this year because the board of directors has been a disaster for a long time. People who have contributed to this annual festival have either resigned or were kicked out because the leaders don't listen to reason or accept criticism from members with more experience. To make matters worse, they alienated anyone who disagrees with them. They are antagonistic, arrogant and plain irrational.
The VIP Luncheon was a total failure. In the old days it was attended by 300 people; this year, barely 100. The ad book was their greatest fundraiser with companies from the Merrimack Valley buying ads. The complaint for the past two years has been that they call the president and no one responds or nobody contacts them looking for contributions.
That lack of revenue had them going crazy trying to come up with the resources to pay bills related to the festival. Putting on a parade is very expensive. St. Patrick's and all other parades raise enough funds to hire the bands, musical groups, animals like llamas, clowns, antique cars, etc. whatever they are using for the public's entertainment. The board of directors, stupidly, decided to charge politicians $300 to walk with their supporters along the route. Eventually, it was lowered to $100 but many candidates refused to pay so they didn't walk. Even Los Diablos Cojuelos, the Dominican group with the colorful costumes that make everyone get up and dance, usually they get paid for participating at other events. Here, they refused to pay $600 so they didn't walk along the parade.
There was another problem with the piña colada vendor. I heard complaints from two people that they contained alcohol. Since alcohol is forbidden on the Campagnone Common, the Licensing Commission should be able to find out from the board who was responsible for that.