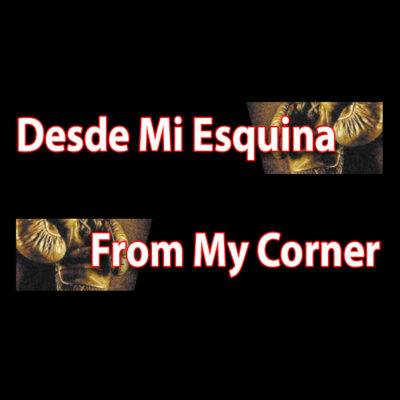 Nepotism
About ten years ago, I started making a list of city employees and relatives also working for the city.  I drew two columns on a yellow pad: one was at City Hall and the other was at the school department.  I then made lines joining them and it got so confusing that the paper was nothing but a bunch of scribbles. That's Nepotism!
Nepotism occurs when those with control in the workplace favor relatives over other applicants and employees. As frustrating as it might be to deal with in the workplace, it is almost never considered illegal. And not only can a related applicant be favored over another, an unrelated employee could be fired to allow for the hiring of a relative.
It has been well-known that in order to get a job in the city, you needed to be related to someone or be well-connected politically.  That's not going to change right away and we need to keep an eye on fairness being imposed.
Supposedly, the city had a rule of not having relatives working in the same department or reporting to a family member. I have not found that rule but I understand it exists.  A good example of that is at The Center where Martha Velez hired her daughter to work there.
Through the years, the School Department was considered the politicians' employment agency (I just made that up!) because from supervisors to janitors, they all found jobs for their relatives.  Even today, it has not changed much.
The Chief Operating Officer is Odanis Hernández and her husband David Hernández is the Chief of Security.  Their two daughters work in the schools (Karolina at the Wetherbee and Karina at South Lawrence East.)  Odanis' sister-in-law, Jennifer Osser works at Central Office.
I also believe that Maricel Goris, the assistant superintendent is not related to them but they are best friends and vacation together in Cancún.
This goes back many years and previous city council members have looked the other way and allowed it.
The worst part is that they fire employees at will.  There's no process, no security, or fairness.  On Tuesday of this week, Maricel Goris gave the order to fire Leticia Guadalupe, manager of transportation and on Wednesday Maria Serrano followed the same fate.
I should state that from September 2022 through December 2022, there were 157 incidents in which the high school alone had 64 incidents with 10 arrests.  All school-related incidents (including those at Lawrence High School), both criminal and non-criminal, were included in this count.
Anyone committing nepotism or government corruption really cares about the consequences – after all, the "moment of truth" is when the act is committed NOT when they are caught or "called out".
Don't miss on Monday, March 27, the meeting of the Public Safety Committee of the City Council with the Director of Safety of the School Department, David Hernández, the Interim Superintendent Juan Rodríguez, and the police officers who work at the high school.
Rent control
Rumbo covered the demonstration of 60-62 Union St. clamoring for rent control because it is terribly abusive that their rents went up 50%.  They are asking for negotiations with the new owners and looking for a compromise that they can afford.
This is the result of two triple-deckers that were sold to investors with the intent of make money.  I believe in capitalism, the freedom to invest and making a profit because that benefits everyone.  If an investor has the capital to finance a big purchase in order to multiply his or her interests, that's fine with me.  But, they plan to pay for that investment on the shoulders of the tenants, that's invasive to their security and well-being.
We must remember the days when there was rent control in Boston.  Buildings could not be sold because property owners were not collecting the equivalent of their expenses and they were stuck refusing to do the necessary repairs.  Tenants didn't consider that their responsibility and Boston became a pig stay with decaying buildings.
Once the rent control was lifted, people started moving out because their rents went up, buildings were being sold, speculators started developing all over the city and Boston became what it is today.
Since rent control became illegal in Massachusetts, we cannot prevent buying and selling of properties but there's a humane factor that has to be taken into consideration to deal with the abuses.  I don't know the answer to that but, undoubtedly, something has to be done.
The Boston Globe has a very interesting article dealing with how the Uphams Corner neighborhood in Dorchester which is made up of mostly Blacks and Latinos becoming "wealthier without becoming whiter."
The article states: "Uphams Corner has fulfilled the community activist's dream: development without displacement."  Urban planners should study their success to replicate it here.
The website is a disaster
The Brian DePeña Administration has many things that need fixing in the city and the website is a mess.  The website is very important because it facilitates users' timely information avoiding unnecessary telephone calls for city employees and residents in need of it.
If it were to work as it should, there would be no need to go to city hall or even call them.
I knew Russell would be fun!
I was looking forward to Richard Russell being on the Lawrence City Council.  I knew that he would have access to information not seen by the general public and he would see things differently at times.
He posted on Facebook something that we know about the council but finally, somebody said it and it was the following:
"One of my pet peeves about city councilors was the councilors 'playing' with their cellphones during council meetings. If you have questions about various issues on the agenda, try to get the questions to me by 6 PM as that is when I turn off my cellphones to avoid distraction during the meetings."
Typical Russell; keep them coming!