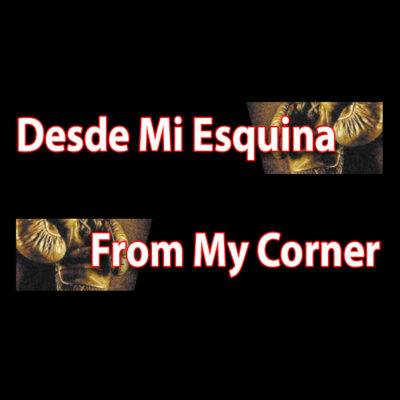 Small Fish with Big Pull 
In the political events of the City of Lawrence, we usually see good campaigning and bad choices. Few times our residents see bad campaigning and good choices.  I guess it's bad campaigning when the campaign team losses their election. This is a normal part of running for office. In the process, people decided to participate in many ways of a particular candidate's campaign – by holding signs, obtaining signatures, collecting monies for the candidate's campaign, or some of the many other tasks associated with being part of a team who wants to see their candidate be involved and possibly win.
Then our residents get to see campaigning strategies that are normal in other countries and not normal in the US but that those strategies are being inserted more and more into US election campaigns specifically in Lawrence.
What we are writing mostly is how Dominican Republic political strategies are inserted into local elections.  It's mostly concerning how Lawrence politicians, with Hispaniola ties, use local citizens of direct descendants of the Dominican Republic, to artificially get them into voting for a particular candidate. Some of these strategies could be viewed as unethical, unfair, or just flat-out wrong. The many factors that make this election particularly important pertain to the geopolitical forces at play, but in essence, all four mayoral candidates are of Dominican Republic ancestry.
Let's take DPW Director Franklin Miguel and DPW Foreman Joel Chalas.  One could say that these two play the politics of their island.  It's what many in Lawrence would call "figureo".  This is someone who wants to be pictured, view, or placed in a group setting that makes him or her look important just by being in the photo/video presence of politicians.  It's about trying to make themselves look famous, important, or vital, but it's just the total opposite.  All one must do is look at all the photo ops being taken in and around many venues to see these two individuals trying to be part of something.
Just last week, we found both these individuals had traveled to Washington with Interim Mayor Vasquez to meet with Congresswoman Lori Trahan to seek funding (at least that is what they displayed; what could another reason be?). When they went to meet members of the Dominican Republic Consulate (pictures shows) most likely in search of assistance for the coming elections (which paperwork was pulled less than a week after that meeting).
Although there are many questions, the more important ones are: Who paid for the trip?  Was it an official municipal government travel?  Did either of those two individuals take personal days to travel on a working weekday?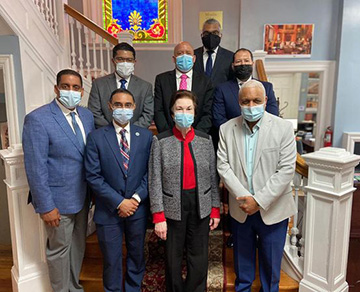 Why is Mr. Chalas in this mix, he is just a foreman? Why did they not visit the Congresswoman at her offices in Lowell, Massachusetts (just 25 minutes and more economically affordable)? Why are the streets and parks of the City worse this year than in any other year?  Do any of these two individuals work their local government jobs or are they paid on the second jobs of consulate goffers?
Seeing that Mr. Miguel works for the Dominican Consul through the Department of Exterior Relations as I reported several times, is he in conflict as a Director at the Department of Public Works to speak or represent the city on his country's behalf or behalf of Lawrence?
Even though there are many questions, the most likely assessment we can obtain from this, and many other similar events and occurrences is that political firings, untrusted decisions, and movement are being made at this time under the directions of both Joel Chalas and Franklin Miguel. It says a lot about Interim Mayor Vasquez because he is running for the top city's leadership and is utilizing the same ole political strategies of his country.  He is using political parties, of another country, to influence his countrymen (and women) in Lawrence to vote for him.
It's not shocking to hear how some of this unethical mannerism is created and used by politicians and employees. Some politicians rather ask for forgiveness than ask for permission because it would make them look good in the present and that's what they want.  Mr. Miguel and Mr. Chalas are not the only employees being used for political purposes.  We were told that Interim Mayor Vasquez is utilizing the city's IT Director (Luis Santiago) to put together the campaign website and its IT-related task for Vasquez.
I am wondering whether the city network (that was hacked twice in less than one month) was due to doing any work from any of the computers of the city to work on campaign material. After all, we have been informed that the City's IT Director worked on providing former Mayor Rivera with a confidential and secretive email account. Supposedly, this was created so that Mayor Rivera could circumvent the public records process.  In the end, Mayor Rivera asked the IT Director to wipe out all its hard drive after copying and handing over an entire copy of the deleted files for his personal file.
By the way, next year's budget gives Mr. Santiago a $25,000 raise, even though the recommendations after the city's hacking were that he should be fired.
I remember the City firing a female parking attendant for doing the same. A forensic investigation is necessary not only to determine the ransomware but to determine whether these unscrupulous IT tasks had anything to do with the ransomware!!! After all, the ransomware came about just after the recent hiring of an employee with ties to some money-making business people of the City.
…and then politicians want to know why the state has come in and taken over the operations and financials of the schools and city. It's because Lawrence politicians can't be trusted.
Abuse of power or too busy
Candidates, particularly when they are running for mayor pretend to be of impeccable integrity – until they get elected and the abuses begin.  They create jobs for friends, misuse city finances, equipment, and workers for their benefit.
Kendrys Vasquez must think that the people of Lawrence are ignorant, stupid, or just don't care because he's doing those things in front of our eyes without any concern.
For example, we heard that the city is in financial trouble, particularly with the upcoming expenses of two new schools (Oliver and Leahy) plus the police station.  We have to cover a huge portion yet, the new budget for FY'23 includes a new position just created as Deputy Director of DPW.  Joel Chalas was introduced in Washington last week as a "liaison" between the mayor's office and the Dominican Embassy.  He is his top lieutenant all right but, who do you think that position is for?  My money is on Joel Chalas.
Kendrys never get to his office before 9:40 am because he has to take his son to school in the morning but, Rumbo also found out that his Chief of Staff Adderly Gonzalez is in charge of picking him up in the afternoon at the Charter School on West St. and taking him home to his mother.  Very convenient!
If he is only interim and running for a full mayoral term, what else would he do once elected?  Perhaps he is correct because, if we elect him we are idiots.
This is not the first time it happened in Lawrence.  William Lantigua was caught doing the same when Andrea Traficanti was picking up his son at school and taking him back to the mayor's office.  I wrote about it and it is in our archives.