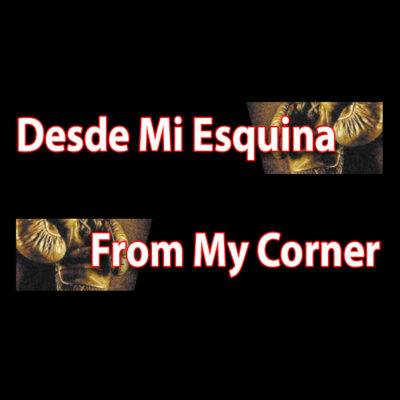 More news of sexual harassment
It's no news to anyone that the only hiring manager in the City of Lawrence is the mayor.  Nothing moves unless he approves of it, particularly new employees or promotions.  Qualifications or experience have nothing to do with the possibility of getting accepted.
That's exactly what is going on right now at the Department of Public Works.  Employees have been accusing Juan Tejada of sexually harassing a male staff to the point of exposing himself.  "He assaulted and sexually harassed me by pushing me and showing me his penis while doing so," said Eduardo Santiago, Jr.  There have been grievances filed with their union and apparently, nothing has come out of it.  This is the second individual of one of Mayor Rivera's politically placed employment.
We can recall a few other sexual harassment issues in which Mayor Rivera has swept under the rug. One example, in particular, is the rehiring of Theodoro Rosario after being charged with the sexual assault of a homeless man in Lowell, Massachusetts.  He continued working for nine months until it became public through The Sun newspaper of Lowell.
People in Mr. Rosario's workspace must feel so uncomfortable working beside a person who has been accused of sexual assault. I can only imagine!  Perhaps someone else would have moved out of state where no one knows him but no, he's cool walking around among decent people in this community.
In spite of all the complaints received by the administration against Juan Tejada, Mayor Rivera appointed him permanent foreman over the application for this promotion from other long-time DPW employees.  I understand from some of them who contacted me that they were not even granted an interview even though they have been working for the City for over 20 years.
Again, Eduardo Santiago put it best: "You made a guy (Juan Tejada) a foreman who assaulted me, sexually harassed me, made sexual comments to female temporary workers, and almost took out Tony Ruiz's leg with a plow truck.  There's paper-work on him based on his attitude and how he is as a person."  And he continued, "That guy talks down at others."  Now those men will be working for him.
Now, probably to cover his tracks, Rivera is endorsing the person he wants to leave in his place in an effort to control the future of this city. Let's see how that turns out.
How this City functions
One day, the owner of Gateway Pub on Merrimack St. looked at the Licensing Board's agenda and made the alarming discovery that her business was on the agenda, scheduled to be closed.  According to ABCC rules, restaurants could serve drinks with the food and they even clarify that pretzels and potato chips don't count as food, and the food must be prepared on-site.
Amy Wenzel-Mellman had not been notified about this agenda item and if she had not checked, she would have missed it.  At 6 PM, she was ready to watch the virtual meeting when at 6:01 she received an email from Katie Darwin, a Licensing Board member, saying that the meeting had been canceled.  "I was never notified about the meeting or that my establishment was in jeopardy of being closed," she said.
Then, "At 8:10 PM I received a call from my employee stating that Officer Cerullo and 2 licensing board members were in my establishment.  I spoke with Officer Cerullo, who told me that we would need to close immediately, due to food not being prepared on-site," stated Amy in a letter sent to city officials.
"I have many questions. Why wasn't I notified about the meeting? Why wasn't I notified that my establishment was to be discussed?  Why was the meeting canceled with no notice? How/why did they then go into my establishment, behind the scenes, in the middle of the evening?"
Mrs. Wenzel-Mellman continued: "Why did they feel the need to come into a viable 13-year-old business to close us down? Why wouldn't they call me or email me, out of respect and decency, and notify me that we needed to close, which I would have complied with? Was the ABCC involved in this decision?  May I receive a grant to pay for the approximately $10,000 that I have invested in my business for COVID preparation as directed by the City and State?
The cancellation notice sent by Katie Darwin stated that the meeting was rescheduled for August 26.
The three bars that were shut down were given the option of setting up a food truck on the premises, which the ABCC approved as a solution, but Mrs. Wenzel-Mellman decided to close her business permanently.  "They made it too complicated," she concluded.
I don't understand what type of assistance local businesses are receiving from the administration when many of them are closing.