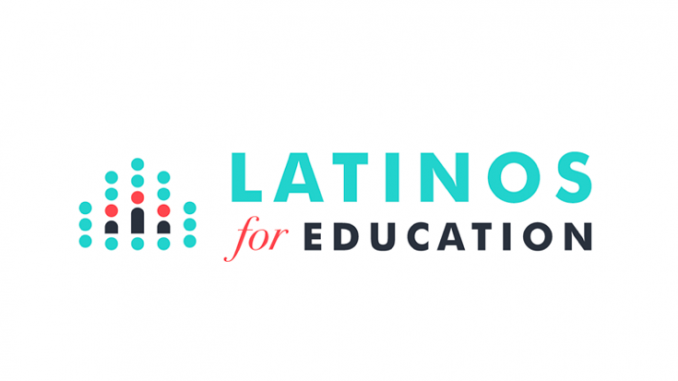 LATINOS FOR EDUCATION APPLAUDS INCLUSION OF TECH EQUITY & EDUCATOR DIVERSITY IN PROPOSED ARPA SPENDING BILL, URGES GOVERNOR BAKER TO SIGN BILL
Boston, MA – Latinos for Education, the nation's first Latino-founded organization focused on elevating the voice and representation of Latinos within the education sector and pushing for educational equity for Latino families, issued the following statement on the American Rescue Plan Act (ARPA) spending bill approved by the Massachusetts House and Senate:
"We applaud the Massachusetts legislature for making the necessary investments that students, educators and families need to continue receiving a high-quality education; including the $10 million commitment of ARPA funds towards diversifying our educator workforce as well as the $50 million commitment to establish a broadband innovation fund which will help address some of the digital equity and opportunity gaps that have widened during this devastating pandemic.
We thank House Speaker Ron Mariano, Senate President Karen Spilka, House Ways and Means Chairman Aaron Michlewitz, Senate Ways and Means Chairman Michael Rodrigues, Chairwoman Alice Peisch, Chairman Jason Lewis, Chairman Finegold, and House Leaders Thomas Golden and Frank Moran for their leadership on this issue. We are also appreciative of Senator Adam Gomez and Senator Sonia Chang-Diaz who sponsored amendments in the senate in support of these priorities.
Latinos for Education has worked tirelessly to elevate the voices of students, families and educators across the Commonwealth throughout the pandemic, and are pleased that the bill reflects critical steps forward to achieving educational equity.
Without universal access to reliable and affordable broadband, we risk losing millions of students who currently don't have the resources and infrastructure they need to participate in our shifting education system. With these investments, we are excited to work with the legislature to make broadband accessible to more Latino families in our state.
The investment and commitment to educators of color, who are already underrepresented in our state's educator workforce, is needed and will help us invest in hiring, retaining and promoting more educators of color so our Latinx, Black, Asian and Pacific Islander students can have teachers in their lives that share their background and validate their identity and potential.
We urge Governor Baker to sign the spending bill approved by the conference committee so that our Latino families receive the education investments they deserve."