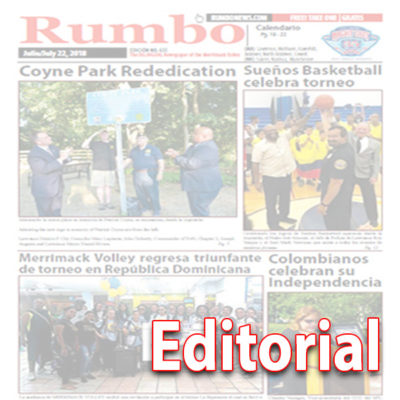 Labor Day weekend is approaching and if you reside in Lawrence, you can be considered blessed, as this small city will be celebrating festivals that have made it famous throughout the world and you and your family can enjoy the various shows totally free.
We begin with the Feast of the Three Saints on Friday, August 30. For 96 years the Society of San Alfio has been paying tribute honoring the three Martyrs, San Alfio, San Filadelfo and San Cirino. It lasts three days, Friday 30, Saturday 31 and Sunday, September 1st.
Coinciding with the same days, Saint Anthony Maronite Church will be celebrating its annual Mahrajan that is already 45 years old, a Lebanese festival with the best food, belly dancers and hookahs. It is very fun to watch young people dancing to their folk music. Members of his church and the general public meet on the grounds of their church located at 145 Amesbury Street.
Both festivals are fun for the whole family with events of the Italian and Lebanese culture especially and we fervently advise members of our Spanish-speaking community to participate in this tradition.
And as if that were not enough, on Monday, August 2, Labor Day, the Campagnone Common dresses up with the festivity of its Annual Bread and Roses Festival, celebrating its 35th Anniversary.
For all this time, the Bread and Roses Festival has been paying tribute to the many nationalities that lived and worked in Lawrence a century ago and the contributions they made to the labor movement. Lawrence Heritage State Park always does a titanic job to get representatives from many different countries to bring the flavor of the people who created this brave city.
This is a weekend that you should not stay at home. Enjoy learning about the cultures that made Lawrence what it is today, while paying tribute to those who worked so hard to give us the working conditions we value so much.