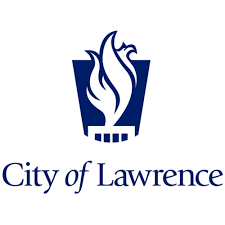 Mayor Vasquez's First Budget was unanimously approved by the City Council
Nine in favor Zero against Mayor of Lawrence's FY22 Budget
On Tuesday, June 22nd the Lawrence City Council met and approved Interim Mayor Kendrys Vasquez's budget for Fiscal Year 2022 unanimously.
Vasquez submitted a balanced budget with no tax increase and zero layoffs on May 13th. In the weeks since, the Council held budget hearings with each department head and he met with councilors to clear up any questions regarding his spending plan. Tuesday concluded the budget process just in time as the City's Fiscal year ends on June 30th.
Interim Mayor Vasquez emphasized at the budget meeting the fact that his budget was a fiscally responsible budget that did not make any service cuts for Lawrencians during a year when city government has played a critical role. "This is a balanced budget, with no layoffs and a 0% tax increase that helps our City bounce back from COVID by committing resources to support our small businesses and invests in public health. Thank you to the Council for their trust in our vision for a City that is more accessible to live, play, and do business in," said Vasquez.
This budget will fund city government and services until June 30th of 2022.