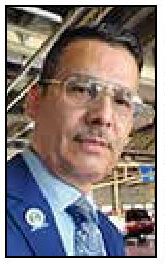 Message to the Community and the Public Schools
By Frank Bonet
            As a former school committee member, of the Lawrence Public School, I am not going to even attempt to make-believe like I know what is going on and/or tell people what is going on psychologically or provide solutions to the public-school systems current culture of violence. Because I am not sure; I am not the expert. But I will tell you what is running through my mind
            Let me allow tell you what many of us already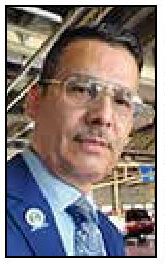 know: that there are many wonderful and smart students attending Lawrence schools and that we can't go around blaming the entire student body, or the entire school staff for the recent violent events at the start of the school year 2022. Additionally, other issues are occurring and they are not all related to social media sites stunts.
            What I can tell is that the students that have recorded and placed these videos on social media are sending a message to external forces for help. This type of behavior usually occurs when students believe (collectively) that internal school sources and resources cannot contain the problem. This is evident, after receiving calls from parents and guardians, of LPS students, providing me information about the amount of violence that has been reported to them from their children or foster children.
            I, for one, have nieces and nephews attending LHS. One such niece is an introverted special needs student. She had barely communicated with me in the past, as much as the other nieces and nephews. I say this because this past weekend my wife and I attended our church service for friends that died of COVID-19. Many family members then immediately met afterward to catch up on events and happenings of the family. My niece immediately rushes to me to tell me about the fights at the LHS and about the number of public safety vehicles that were at the LHS on a particular day.
            Her detail, to the specifics of the weapons, people, and the number of vehicles, told me she was fully aware of the hostile situation. But it also portrayed her fear of the situation, and I saw this in her facial expression. This is a kid in 9th grade who has a 4th grade special needs IEP. I've never seen her in this state at any time since I have known her. I saw the trauma in her eyes!
            This latest interaction, with my niece, has been on my mind since that church service, and while I ponder how to be of assistance to her and her mom, several more instances of violence have occurred in the LHS. I'm afraid this pattern may increase before it is manageable to LHS staff.
            However, just as I am concerned about her mental health, due to this new stressful fear she has, I also think of all the other students who are afraid of the violent culture they are witnessing. Hence the reason why videos are being released by students to social media sites. The message is SOS.
            We encounter the metrics constantly about new COVID-19 cases, eliminated jobs, and even death. But as community members, our worry about COVID-19 fallout is far less calculated. We know trauma often impacts the young most profoundly. And it's hard not to know how to support students' mental health as they return to school.
We, non-educators, know not of the existing struggles, due to school closures and social distancing, and even quarantine, like food insecurities, depression, and abuse. Some students' illness looms, and others are grieving the loss of family members, or friends, due to COVID-19. Some are just trying to live from a recent parental job loss, financial strain, family issues, or just personal turmoil in their homes. That is where my mind wanders to – how have the students been impacted by this virus and whether we, like people, can see, or understand, these mental stresses?
            Then I sat to assess myself, because I am still stressing due to my niece's stress, and I thought of all those parents and guardians going through the same thing. I wonder how difficult it has been for them and think of any resources that may be available. Not just a coffee time with parents, but with actual psychological services, counseling, and briefings, etc. So, it is just as important that many parents search for support and resources for their mental health, in the same manner, we find sources or resources that counsel us during grief.
            I won't sit and blame LHS staff, because I know many of them professionally and personally. I am not going to blame students, as many are still growing and learning how to be adults and live in this world, especially during COVID-19. I am not going to blame parents (although some of you could do better), or the Alliance board, or the Interim Mayor, or anyone else.
            What I will say is that this entire community must work together to get a better quality of life inside our schools, by whatever means. We can only complain so much. We should come to the platform with a solution for officials to consider. These kids need us. At the same time, schools officials should remain open-minded and not dismiss ideas from their staff because of the political nature of a unionized workplace.
            Like I stated earlier, I am not a trained teacher, psychologist, or expert in the field of human behavior. However, there are many things we can do to assist. At home we can talk to our kids more – not preaching but let them talk and you get to listen. Help them express thoughts through other means such as art music, etc. Teach them positive thinking. Teach them to self-care – what does that look like – how about limiting themselves to certain things and replacing them with other positive things. Make sure they get involved in change. Not only their change but becoming involved in policy changes. And if you don't know where to go or how to do these things, talk to other parents. Create support groups.
            To have you better understand, just look at all the adults that have come out of quarantine and social distancing with so much anger. We see this in an airplane, restaurants, service industry, and more. You read about it in the news every day, on how someone may not have acted out as you may have remained calm. It's a real thing.
            I'm also asking the school leadership to address the people of Lawrence, not just to parents or to the press. We all have people attending school (nieces, nephews, grandchildren, etc.). Let us help you as well.
            Stop limiting yourselves to several non-profits or educational groups. You have an entire community willing to help if you would only be transparent.
            It does not help if you're not able to communicate effectively of all issues, with the community (especially taxpayers), to make for a better opportunity to message the people of the funding needed for the Oliver and Leahy school upgrade.
            Finally, I have been telling anyone who hears me, that the issue with Lawrence Schools, is the Commonwealth of Massachusetts. The Department of Education and the state's receivership have created this situation, in a sense. They have not created the fighting or stresses that the students are going through, but they have created the lack of leadership and the violation of not having a school committee with decision-making authority.
            If there was a school committee that had the power, you would likely see more action than talk.
            Frank Bonet-Rosado is a former LPS Committee Member, former Massachusetts Department of Education Technology/Engineering Committee Member, Former St. Mary's Elementary School Committee Member, former Board Member of the Lawrence Charter Development School, Lawrence, Ma. He is also a retired US Army Veteran, the first Latino Director appointed in Lawrence, and former Director of Personnel in Lawrence. He is currently the Director of Human Resources & Administration in the City of Chelsea. Frank ran unsuccessfully for State Representative and City Councilor at Large.