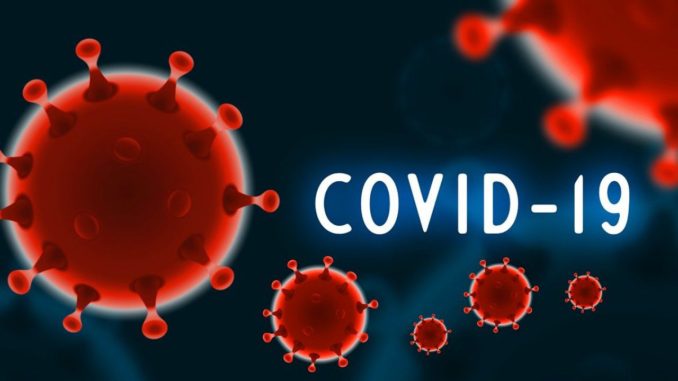 Misspent Opportunities
By Dalia Diaz
This pandemic creates a looming threat to the City of Lawrence, with a toll in terms of human lives and human health, and devastation to the city's economic impact.
As a powerful new wave of infections sweeps the city, politicians have resisted containment measures and instead have increased testing and contact tracing.  Contact tracing has been an honor system program and has not truly revealed the places or truthful reasons for why and where people are getting the virus. One can't believe city officials for these reasons.  For all we know, they could say anything to keep businesses open or to close certain bars and clubs.
The City government health officials would like to inform you that it's all related to parties and family gathering, when in fact patient zero or one of any cluster is associated with travel, bars, and many other areas that are frequented by people such as supermarkets, daycares, etc. I know of Personal Care Attendants (PCAs) spreading their positive results to their clients (most of these clients have severe underlying conditions or are elderly). People are lying about not being positive when in fact they are positive and in turn putting everyone at risk – selfish people.
Handling of the nearly 8-month-old crisis has been marked by what some see as grave mistakes, wasted time, and misspent opportunities by leaders at all levels of government, but mostly in Lawrence. Lawrence has been frequently roaming between 1st and 5th place of the top cities with the highest COVID-19 positives rates and/or numbers, in the Commonwealth of Massachusetts.
Levels of positive COVID-19 are so high, in Lawrence that lockdown measures should be in place or the city should go back to an earlier version of phase 1. Any other city would have done so. Not Lawrence – higher numbers gets you appointed to the Governor's COVID-19 Task Force.
Businesses are not following protocols (there are violations in every business that people have frequented).  Businesses are serving guests in a crowded location with less than 6 feet in distance between people, people having their mask not covering their nose, or entering establishments with masks to later take them off after they have entered. No fines have been given out in the last 8 months associated with this so-called "mandatory mask" requirement.
"In the event loud music was part of the gathering in violation of the City's Noise Ordinance than fines were issued," said Detective Thomas Cuddy, Special Assistant to the Lawrence Police Chief.  "Those events are subject to more fines depending on the outcome of the investigation from the Board of Health."
Opening businesses while the virus is still spreading gives a false superficial sense of security. That's exactly what the residents of Lawrence have done – believe in this false sense of security. For Lawrence, there has never been that leveling or downsizing of the COVID-19 curve.  Lawrence has been steadily rising and has not seen any dip in numbers – at all. The 2nd wave is worrisome, but for Lawrence, these upward trending numbers are just heightened numbers of the first wave. Imagine how the second wave will impact this city.
Many Lawrence residents are traveling for fun and reunions when they should remain in their homes and limit travel. It's not surprising that 47% of Lawrence residents are foreign-born – it's just surprising that they will take a chance on travel thinking nothing will happen to them or their elders, their neighbors, or their friends.  And, there's no such thing as quarantine after their return.  The medium age in Lawrence is 31. Fifty-four (54%) of the COVID-19 positives are caused by 35% of the City's population (Ages 18-40).
It also does not help that most of the cause that the city finds itself is because they built more and more affordable housing, packing people into these buildings that are just catalysts for COVID-19. Then these same institutions want to complain to political officials that the minority and poor are being affected more than people who live in suburban areas – making it seem like money/race is the issue.  No, you built these buildings – you did not think this over when applying for grants and funding to redo many of these buildings that you took the opportunity to get paid.  Local politicians and non-profits did not think about how health-wise this would turn out to be. All they had to do is look at history.
Over the past months, many stringent measures have been applied to contain the virus and minimize pressure on hospitals and healthcare infrastructure. Initially, the most urgent priority was to minimize the loss of life. However, the pandemic has also set in motion a major economic and social crisis. Lawrence may be better equipped to respond to the COVID-19 crisis due to its well-developed health care facilities. Still, as stated previously the city is a densely populated place where people live and gather, thus at risk of spreading the virus due to the proximity among residents and challenges to implement social distancing.
Hoarding of products has also begun. This is the next set of concerns for all people. According to Inmar Intelligence fifty-seven (57%) of shoppers are stocking due to growing fears of the second wave of COVID-19. Many City residents are being offered funds and free food to avoid hunger and this is another problem that Lawrence faces.
Without a proper Business and Economic Director to have worked the years in Mayor Rivera's administration, the loss of time in getting or influencing businesses to come into Lawrence (on behalf of the businesses that have departed), seems like a wasted opportunity. Instead of providing jobs to the highest unemployed city in Massachusetts, we continue to offer Lawrence residents continued handouts instead.
This all comes from the Department of Revenue approving that the City of Lawrence obtains a $6.98 million loan to fight COVID-19 in Lawrence. Yes, those increases were added to home and business taxes through an assessment value.  Some of that money paid for 147 chairs and a permanent structure with Mayor Rivera's name on it.  That's his apology to you for not doing a good job containing this virus. I don't even think he obtained approval from the City Council to spend that money in the way he has.
Still waiting to see where that "lost" refrigerator went to, that was paid with COVID-19 dollars!