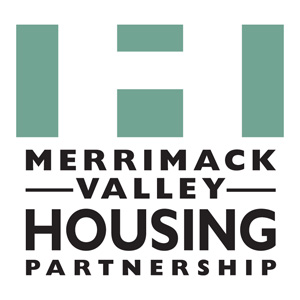 MVHP receives a $25,000 Grant from Eastern Bank Charitable Foundation
By Jim Wilde
MVHP Executive Director
The Merrimack Valley Housing Partnership (MVHP) receives a $25,000 Grant from Eastern Bank Charitable Foundation for its work in addressing housing insecurities compounded by the COVID-19 outbreak.
The grant will support our comprehensive training program for first-time home-buyers of low and moderate-income.
During the pandemic, we have experienced a significant increase in demand for our home buyer training program and financial counseling services. Eastern Bank's support of our efforts is generous and greatly appreciated.
During the early days and weeks of the pandemic, Eastern Bank Charitable Foundation began to lend its support as quickly as possible, and it has steadily increased throughout 2020 the number of unsolicited grants to nonprofit organizations. In total, $11 million in COVID-19 relief grants has been provided to hundreds of local and regional organizations in Massachusetts, New Hampshire and Rhode Island in 2020.
The most recent funding supports organizations focused on housing stability, homelessness, food security, and essential services and utilities for low- and moderate-income individuals and families.
"Housing, homelessness and food insecurity have long been challenges in our local communities that are being made worse by the double impact of the pandemic and approaching winter season," said Nancy Huntington Stager, President and CEO of Eastern Bank Charitable Foundation. "Thank you to the organizations and people bravely working on the front lines to support our neighbors in need providing vital assistance during these times. The need for corporate philanthropic support of our nonprofit partners is as great now as it was at the beginning of the pandemic, and we invite those who can to join us in giving their support."
The Merrimack Valley Housing Partnership educated and prepared 860 families for responsible homeownership in 2020. Low and moderate-income families face many hurdles associated with high prices and low inventory. Building a good credit history and saving for a down payment are paramount for success. Dozens of lenders, attorneys, home inspectors, and real estate agents volunteer their time and talents to help teach the courses.