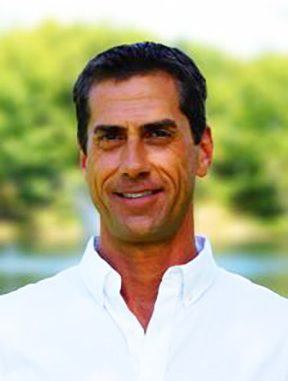 MVPC Welcomes Jerrard Whitten as Executive Director
As the new growth of spring gives way to the sunny days of summer MVPC is delighted to introduce Jerrard Whitten, MVPC's former GIS and Information Technology Program Manager as the new Executive Director of the Merrimack Valley Planning Commission.
"We are very pleased to promote Mr. Whitten to the position of Executive Director of the Merrimack Valley Planning Commission," said Merrimack Valley Planning Commission Chairman Robert Snow. "He brings considerable planning and economic development experience along with strong regional relationships.
Jerrard has significant knowledge and understanding of the Planning Commission's work as he has been an integral part of the organization since 1995.  We look forward with great confidence to his tenure as Executive Director."
The Merrimack Valley Planning Commission contracted with Community Paradigm Associates and its principal, former Lowell City Manager Bernard F. Lynch, to search for and recruit candidates for the position. Mr. Whitten was selected for the position from a field of 22 well-qualified applicants.
"It is an honor to be appointed as the next Executive Director," said Mr. Whitten. "For years I have seen the extraordinary quality of work accomplished by my colleagues at the Merrimack Valley Planning Commission and appreciate how they embrace the organization's commitment to helping this region thrive.  I recognize what a privilege it will be to serve as Executive Director and am excited to continue working with this dedicated team on behalf of all the municipalities we serve."
Though many know Mr. Whitten as a strong advocate for the communities and dedicated staff member to the Planning Commission, it isn't all work and no play! When he isn't advocating the agency, showcasing the latest technologies, or brainstorming solutions for municipal challenges, Mr. Whitten is an avid outdoorsman and can be found enjoying the breadth of the wonderful natural resources our region has to offer.
Currently residing in Newbury, MA, Mr. Whitten is a graduate of the University of New Hampshire with a Master of Science in Resource Administration and Management and a Bachelor of Science in Resource Economics.
The Merrimack Valley Planning Commission thanks Jerrard for his continued service and we look forward to an exciting new term under his direction as our Executive Director.