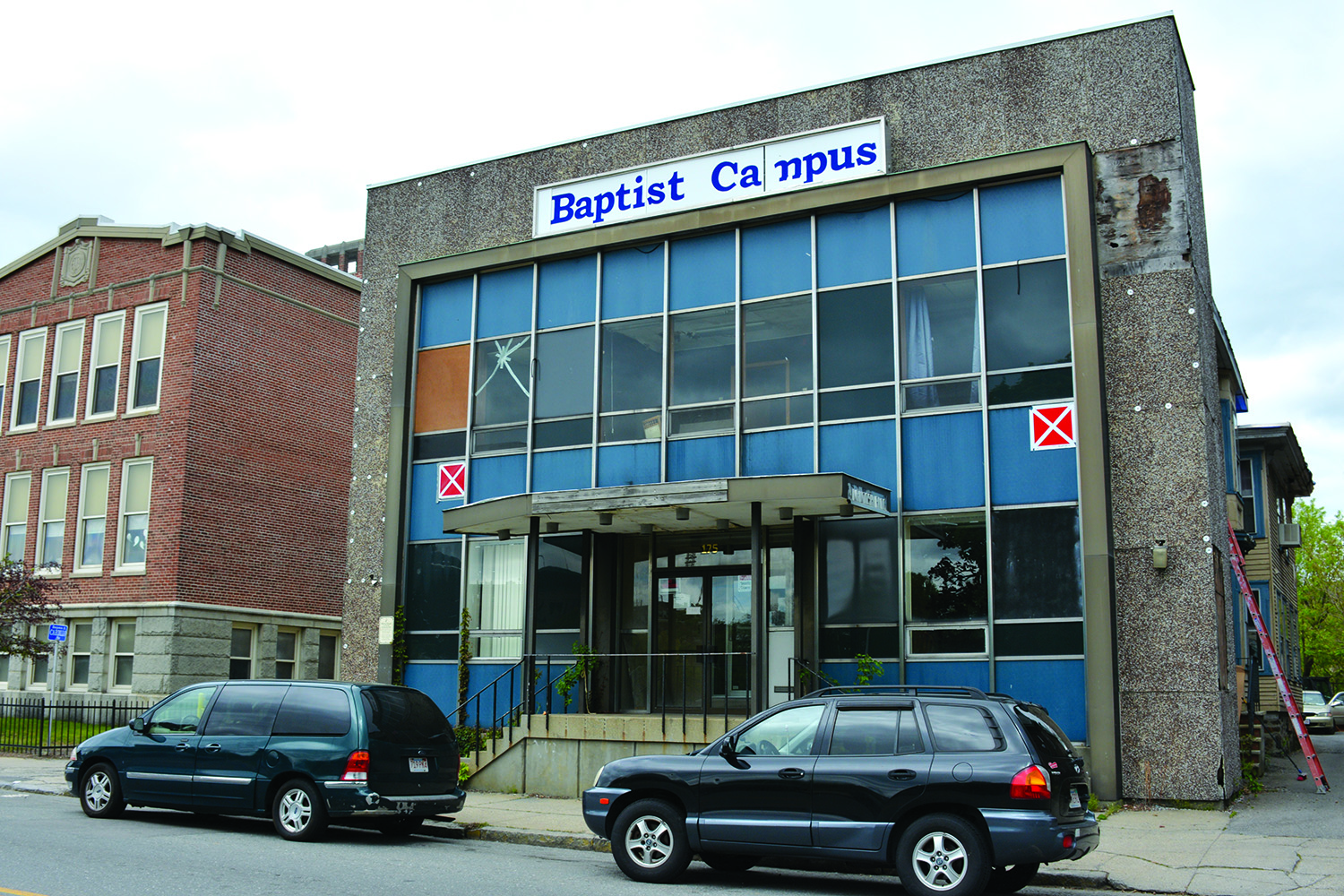 By Dalia Díaz
There are so many issues of interest in the City of Lawrence that it's not possible for me to follow all the time and I go back and check that nothing has changed or been done, frustration overcomes me. The problem is that I approach it with more vigor than before.
On June 1, 2017, the property located at 125 Haverhill St. was featured as a result of the harassment Gracemarie Tomaselli and her sister Joyce have been suffering from this administration. Searching through my records there was an email that brought it all back to mind.
"It is unimaginable and so unfair to have Mayor Daniel Rivera discriminate against us," said Gracemarie at that time. "He has figured out a way to use the court system for his unjust corruption scheme to take our home, especially from two senior citizens who have had this home in their family since 1942 when our parents got married."
Back on February 27, 2017, City Attorney Charles Boddy sent them an email message stating that the City would begin a fire watch on their home 24 hours a day, seven days a week effective immediately. This was per order of Mayor Dan Rivera and weekly invoices will be sent for the cost.  There was no mention of a reason and that Tomaselli would be charged $1,000 every day.
The reason to justify a fire watch is when the chief of the fire department orders a fire watch usually because there is a fire hazard or there has been a fire and there is a danger of burning embers igniting buildings too close to each other.  Sprinklers are only required in properties of more than three stories.
While the house did not have a fire alarm, the sisters had already contacted ADT in February 2017 and the earliest date for the installation was set for March 8th to install the fire alarm under the direction of Lt. Michael Armano.
"On that day, ADT came with a truck filled with equipment and were prepared for the installation," Gracemarie told me.  "We witnessed that Lt. Michael Armano of the Fire Department, would not allow ADT to install the hard-wired fire detection system and he sent them away. Lt. Michael Armano prevented each and every installer that we contacted from getting a permit to install the fire detection system and a security system although he admitted in court the City has no documents or reason for doing this to us."
Interestingly, a City contractor who works regularly with the Lawrence Fire Department installing and maintaining fire alarm systems in City-owned buildings, installed without the need to submit a plan or permit, an alarm system at the house in June 2017 at the request of the Lawrence Fire Department.
From February 27, 2017 until June 30, 2017, the cost of this fire watch at $1,000 a day amounted to $151,377.60 which included a 10% administrative fee. The fact remains that Mayor Daniel Rivera did not have the authority to order a fire watch thus becoming illegal.
The City needed to give them a written fire watch order, so they did a public records request to the City of Lawrence for the Order, Reason, Citation(s) and Right to Appeal for this fire watch. The City would not respond. Then they requested help from Secretary Galvin's office and they intervened.
"The City then replied to our request admitting that the City of Lawrence does not have an order for this fire watch," said Tomaselli.
As a result of my first article, I received an email on June 2, 2017, from Pat Ruiz, from Inspectional Services stating that "The property located at 125 Haverhill was inspected on November 16, 2014, November 21, 2016, and March 8, 2017. They only conducted minimal work on their property in the last 2.5 years."
According to Mr. Ruiz's email, the property was referred to the Distressed Property Task Force because of the Tomaselli sisters were uncooperative and would not authorize an interior inspection until March 8, 2017, although the fire watch was in place since February 27, 2017.  When they finally conducted the inspection, they discovered numerous electrical violations and other safety structure concerns and highly recommended to install a fire alarm system but they never complied.
"Due to the proximately (sic) to the other structures and the unwillingness of installing a fire alarm system the Lawrence Fire Department ordered a fire watch," he stated and which the Tomaselli sisters denied.
The sisters state that the City never before said or provided documentation of that November 16, 2014 inspection.  Regarding the November 21, 2016 external inspection, they only found out about it upon receiving a summons on December 8, 2016 to appoint a receiver on January 6, 2017.  The summons with the report of the November 21 inspection attached claimed that the repairs listed needed to be done by that day.
Tomaselli went to City Hall and met with Pat Ruiz and agreed to make the repairs requested and then met with Mayor Rivera to request a court continuance because they agreed to do the work required. Mayor Rivera adamantly refused and said "no" and he continued with the receivership action. At the January 6, 2017 court hearing, the City misrepresented many facts to the judge. Tomaselli requested a CD of that very important hearing but the Court claims that "no audio is available for that date."
"We were told that the City would not allow us to get permits because they were going to sell our house to pay for the fire watch."
You may go on www.masscourts.org and find many documents; that's how most of this information was obtained.  In a recent one dated January 9, 2020, the City filed a Land Court Complaint, which forced the sisters to pay over $26,000 and, the case was dismissed when they presented copies of the checks sent to the attorney representing the City.  The court has ordered the Tomaselli sisters to make the repairs and ordered the City to allow them to do so.
At this moment, they owe no back taxes to the city and the $440.30 balance is not due until June 1st.   No matter what the sisters do, the Mayor continues to ask the Housing Court to appoint a receiver to take their home from them.  The Tomaselli sisters should go back to Court if they feel they are being treated unfairly.
What bothered me most was that on May 15, 2016, I did an exposé on the building owned by City Councilor Estela Reyes at 173-175 Haverhill St. in worst conditions than theirs. It poses a danger next to the Oliver School and the entire roof has collapsed. It's marked with the red X like an abandoned building that she owns since 2015. No fire watch has been ordered in this case.  I wrote again on January 8, 2019 and January 22, 2019, on the corruption and traffic of influence in Lawrence.  You can find them on our webpage rumbonews.com.
Ms. Reyes continues waiting for the repairs or reconstruction of the Oliver School to get her piece of the pie in exchange for that property – with the mayor's blessings.
All of us are watching these things go on but, as long as it doesn't affect us or our families, we tend to look the other way. Until it's our turn.