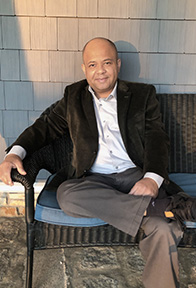 Mr. Jose Negron becomes the first Hispanic Building Commissioner of the Town of Chelmsford and Rumbo sat down with him with to congratulate him.
"It's all about hard work and determination," said Negron.  "I am very honored and humbled at the same time that the Town of Chelmsford allowed me to serve their community as their Building Commissioner."
Negrón served the City of Lawrence for many years in the Inspectional Services Department earning a good reputation for his knowledge of the law and integrity in his work.  He left for a similar position in Lowell where he and his family reside.  He always kept studying and learning to pass different levels of responsibilities earning qualifications that are now paying off.
Now, the Town of Chelmsford appointed him as Building Commissioner, Zoning Enforcement, and ADA Coordinator.
"It is a huge responsibility to hold such office because public safety is a serious matter.  This is a beautiful town and I'll work on their behalf to make sure is a safe place to live and work," he said. "Everyone here is a team player from the police to fire prevention and all other departments as well."
When asked if he misses Lawrence or Lowell because they are very different from his current employer, he responded, "They are very different, indeed, but I still use their services and restaurants," he laughed.  "But I am very grateful to the town manager for the opportunity and trust in my credentials.  My number one goal is to make the Town safer by establishing working relationships with the general public alike. After so many years working in big cities, I feel Chelmsford is the place to be."