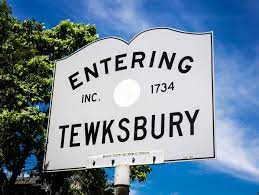 Town of Tewksbury seeks to solve flooding issues with nature-based solutions
Tewksbury, mm/dd/yy — With the aid of a state climate resilience grant, the town of Tewksbury is undertaking a town-wide assessment of land that can be used for flood management and stormwater storage. The project aims to better manage and prevent flooding in roads, businesses and homes using nature-based solutions.
The Massachusetts Executive Office of Energy and Environmental Affairs recently awarded Tewksbury $193,935 through the Municipal Vulnerability Preparedness Program (MVP) for resilience planning and flood mitigation in the face of climate change. The town is partnering with the Merrimack River Watershed Council and a local engineering firm, Weston and Sampson, in these efforts.
The project team has a multi-faceted plan to:
Conduct survey focused on areas of town with chronic flooding issues. The survey can be found at: bit.ly/TewksburyFloodingSurvey
Determine what town-owned parcels of land could be used for green infrastructure, and flood management.
Identify potential flood-resilient properties suitable for affordable housing.
The project members request that everyone impacted by flooding in Tewksbury get involved and visit the project's website to find out more. The survey can be found at bit.ly/TewksburyFloodingSurvey, and more information will be available on the Town of Tewksbury's Hazard Mitigation & Climate Resilience Planning website.
Established by the Baker-Polito Administration as the primary state resource supporting cities and towns in preparing for and mitigating climate change impacts, the MVP program has awarded over $65 million in funding and technical support to communities across the Commonwealth. With this year's awards, 93% of Massachusetts cities and towns, or 328 state, are enrolled. Created in 2017 as part of Governor Baker's Executive Order 569, the MVP program pairs local leadership and knowledge with a significant investment of resources and funding from the Commonwealth to address ongoing climate change impacts like sea level rise, inland flooding, storms, and extreme temperatures.