Approval of a new police station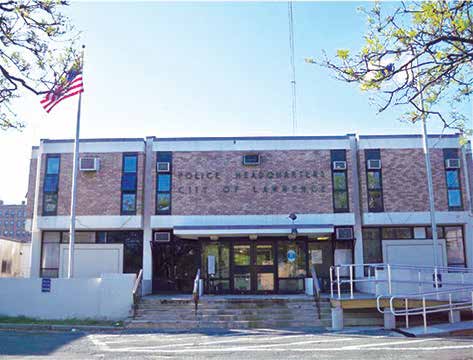 By Dalia Diaz
On November 2017 the State House of Representatives approved spending $25 million to replace the Lawrence Police Station. Supposedly, the House states that the $25 million would only partially fund the construction of the station. A report, by the Capital Asset Management & Maintenance indicates that it would cost $46 million as a stand-alone police station. Based on the $46 million cost, that means that and additional $21 million would be needed for the stand alone station. However, the agency is considering building a regional state public safety training facility alongside the police station at a cost of $86 million.
Now for a second think, did you ever find that building anything in Massachusetts is on-time and on-budget? Project management for constructions, in Taxachusetts is non-existent. Think "big dig". The House included $45 million for the new Springfield station in its version of a bond bill versus Lawrence $25. Springfield is expected to match another $46 million for a total cost of over $92 million dollars. That's not a police station, that another casino in Springfield (in terms of building). Had Lawrence approved having business associated with the marijuana, that could have provided huge revenues for Lawrence's police department or its capital improvement budget for building the station.
I believe that the $25 – $46 million should suffice to build a new police station. That is all that is needed. In Oswego, NY a police station is being built at a cost of $30 million dollars. It's pretty big too and has many necessary inclusions for its law enforcement, community and emergency center. Bethesda, MD just complete its 38,000 square foot police station for ¼ of the cost that Lawrence is anticipated to spend. Greenville, SC will build a new station at a cost of $33 million.
Lawrence does not need a gigantesque building that will eat up on the future of capital improvement funds. Lawrence just needs a simple police station. There is no need for the state to create a public safety training academy while Northern Essex Community College has one a few miles away in Haverhill. Unless that is, that NECC is lobbying or advocating for such a structure. I believe there is lobbying, on behalf of NECC, to build a public safety building along with the Lawrence Police Station and possibly Lawrence Fire administrative offices and be operated and administered by NECC.
Something as simple as requesting funds to build a police stations turns into a rice and spaghetti mixture of confusions and chaos. The bigger the project the more expensive it will be to operate, maintain and repair. It should be KISS – Keep It Simple Stupid. Additionally, waiting on that much funding will only delay the construction of such needed structure; and the people of Lawrence, and more importantly, its law enforcement staff, have waited long enough for the city to build a new station. Officers deserve a safe, efficient space as soon as possible. Our officers are committed to providing the highest level of service to Lawrence and a new police station will provide them with the tools necessary to maintain that level of service.
I just hope that if it's built and among other things needed in a police stations, that at least the front counter/office is staff with bilingual law enforcement individuals, has a motor pool to properly secure police vehicles, has plenty of lockers and showers for police officers, an exercise room to keep our officers physically fit (some others to get fit), individual shared desk for officers to write their reports, training room and community room. It should also be green; solar, more efficient, lighter footprint, etc.
For goodness, give them the tools and resources they need to become more efficient in their difficult jobs. I know that all the press is rightfully exhausted with the outside press conferences of the City and LPD; they should have that and more. But not a police academy and other state agencies and colleges attached to it to make the construction delay and be chaotic for customers and pedestrians.