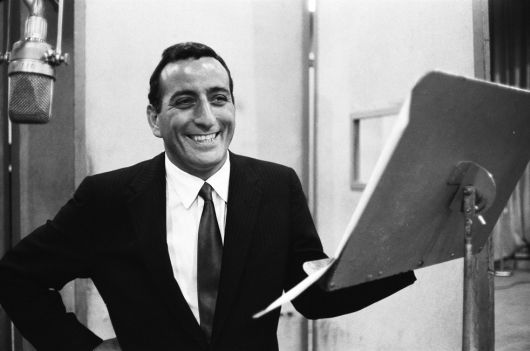 It was 1951 and the jukebox songs of the day were (oh, you do remember the jukebox don't you?)  Too Young by Nat King Cole, Because of You by Tony Bennett, Come on a My House by Rosemary Clooney, I Apologize by Billy Eckstine, Shrimp Boats by Guy Mitchell and The Little White Cloud That Cried by Johnny Ray.
The high school dances were called the "the hoodsie hops" and were held at Central Catholic, St. Mary's and the Crystal Ballroom.
On this Saturday, November 13th a big rivalry game was to be played at 2pm.  This would be the 15th meeting of these teams in a series that began in 1937.  This was the big game for both teams and was long before the Thanksgiving Day rivalries of today.  It would also end the season for both teams.  Today Methuen plays Dracut on the turkey day holiday and Central plays Andover.  Each team has had a successful 1951 season as CC has won this year's Div 1 Catholic League championship by defeating Malden Catholic in a thriller 15-6.
The Dick Moynihan coached team comes into this game with 7 wins 1 loss and a tie.  Methuen coach Jack Barry as a first year coach at the suburban school compiled a record of 4 wins and 3 losses.  The Rangers also won the coveted Little 3 championship by defeating No. Andover High and Andover High.  Coach Moynihan a Hall of Famer at the Marist School also coached baseball and was a Villanova graduate, he would later coach his son a three sporter and also a Hall of Famer at the school, his name: Jack "Biffer" Moynihan.  Barry also coached 2 sports and basketball was the other.  He later left MHS to become the head coach of hoop at MIT in Boston.          The scores of the previous meetings of these team were as follows: 1937-CC 14- M 0; 1938 was a 6-6 tie; 1939, M 15-CC 0; 1940 M 20-CC 0.  Methuen posts back to back shutouts.  In 41 it was CC 18- M 0, 1942 had the Centrals scoring a 25-7 win.
Methuen came back in 1943 with a hard fought 14-6 win.  In 44 it was the red and blue winning 2Q – 6; 1945 brought the Centrals 13-6 win; 1946 finished in a scoreless tie and 1947 Moynihan's boys won 26-14; 948 CC won big 31-13.  Methuen came back in 1949 to win a slugfest 26-12.  Last year's game was a thriller as Central escaped with a 13­12 win.  Captain Joe Riviezzo of the red and blue charged in to block the extra point kick attempt to preserve a win for his team after a Methuen high touchdown.
Central Catholic is winning its second consecutive Catholic League title in 1950.  Their road to victory was as follows: They shutout St Mary's of Lynn 26/0; CC 13- St Mary's of Brookline 6; CC 18- St John's Prep 0; CC 13- St Clements 0.
The Lawrence Lancers a cross city rival fell after a hard fought battle 6/0. The Marist School rolled over Newburyport 45/18; Keith Academy of Lowell was next and another shutout for the local boys 21/0.
Malden Catholic was next and Central won in a close one 12/7.  The season's finale as mentioned before was a hard fought win over a strong Methuen Ranger team 13/12.  This game last year proves the theory that in a big rivalry game records don't mean a thing as both teams have players who are graduating and this will be their last high school game before their friends, relatives and fans and a last time to taste victory for their school.
The Lawrence based school I'm sure didn't need much of a pep talk from their fabled coach to get them ready for this game and I'm sure all the ammunition that the soon-to-be legend in Methuen Coach Barry needed was to remind his players of last year's gallant battle by the Rangers.  Today's probable lineups: CC, Johnson, le; Watkins, lt; Boissineau or F Sirois, lg; Capt Riviezzio, rg; Lambert, c; Lydick, rt; Bosse, re; Topping Qb Rosemarino or Rajotte, lhb; Pappalardo, fb; McCafferty, rhb.
The Methuen starters would be O'Brien,le, DeMarco,lt, Capt Asadoor,lg, Cunha,rg, Bamford ,rt, Lund,re,Pringle,qb, Kiley,lhb,Wilson,fb, Waites,rhb. Kick off will be at 2 O'clock and both coaches have said that their teams are ready. This rivalry was interrupted for a period of time as both teams Went into different leagues but with them both competing in the MVC these days they get to play each other each season. I believe they relish these contests but I don't think the game carries the "pizzazz"of the years when it was the seasons finale for both teams.