Former Massachusetts Secretary of Housing and Economic Development Gregory Bialecki, Merrimack Valley Magazine Publisher Glenn Prezzano, and TD Bank Vice President Michael S. Tager were recently appointed to the board of directors for the Lawrence Partnership, which is a private-public sector collaboration that was launched last November.
"As Governor Patrick's Secretary of Housing and Economic Development, Gregory Bialecki was a champion for investment and regrowth in Gateway Cities, and earned the respect of business and community leaders across the Commonwealth," said NECC President Lane Glenn, who is chair of the Lawrence Partnership board. "Michael Tager and Glenn Prezzano are outstanding hands-on community partners. The board of directors of the Lawrence Partnership is pleased to welcome these three new members, and excited about the contributions they will make to the city, and our work."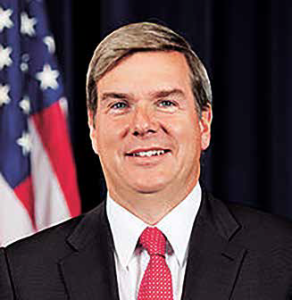 From 2009 to 2015, Bialecki served as the Secretary of Housing and Economic Development for Massachusetts Governor Deval Patrick. In that role he led the Patrick administration's initiatives to expand the commonwealth's innovation economy, create more housing options for working people and families, and extend economic opportunity to the State's Gateway Cities.
Before joining the Patrick Administration, Bialecki enjoyed a 20-year career as a real estate development and environmental lawyer at the law firms of Hill & Barlow and DLA Piper Rudnick, where his work focused on the major urban redevelopment projects in the Greater Boston area. He also worked extensively with public agencies, non-profit organizations and private landowners on land conservation and open space protection matters throughout the commonwealth.
He is a graduate of Harvard College and Harvard Law School.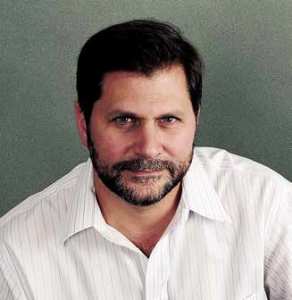 Prezzano is the founder and publisher of Merrimack Valley Magazine, which he launched in 2006, and president of its parent company 512 Media Inc. For more than 20 years, prior to the launch of the magazine, he worked for a variety of media companies in varying roles including operations, ad sales, circulation, marketing, and editorial.
Prezzano is a member of the Business Leaders Network at the Greater Lawrence Family Health Center and on the board of the Merrimack Valley Economic Development Council. He is a parishioner at St. Anthony Maronite Church in Lawrence.
"I've been connected to Lawrence one way or another for nearly 30 years, so its future matters a great deal to me. My hope is that I can contribute to its betterment," Prezzano said.
He graduated from Long Island University in 1985 and earned a master's degree in political science from Boston University in 1991.
Tager has been vice president and relationship manager at TD Bank for more than five years, and a commercial lender in the Merrimack Valley for over 30 years.
He has been active with various trade groups and chambers of commerce within the Merrimack Valley, and continues to be active with the Boy Scouts of America, now serving as the council president for Yankee Clipper Council, BSA; which includes the greater Lawrence area. He is a resident of Londonderry, NH.
He holds an MBA from Boston University.
"Greg Bialecki's economic development expertise, and his level of energy and enthusiasm are contagious and he will bring excitement to our city, along with a fresh set of eyes," said Rafael Guzman, president of Lawrence-based RM Technologies, and member of the Lawrence Partnership board of director's executive committee.  "I am looking forward to working with Mr. Bialecki, along with Glenn Prezzano and Mike Tager and the rest of the board, as we move Lawrence forward."
The Lawrence Partnership recently announced the appointment of Derek Mitchell, a bi-lingual community activist from Lowell as the new executive director.
The Lawrence Partnership was created to enhance the economic development and the quality of life in Lawrence.  It is overseen by a 30-member board of directors that includes representatives of area banks, mills, private businesses, nonprofit organizations, educational institutions, city, and state government.
The partnership's first projects include a façade improvement program for Essex Street, the city's primary business district; renovations to the Buckley Garage and Transportation Center; advocacy for the creation of a new Regional Public Safety Center; and the creation of a Venture Loan Fund for small-and mid-sized businesses through a collaboration of area banks.
For more information about the Lawrence Partnership, visit http://lawrencepartnership.org/ or contact Mitchell at dmitchell@necc.mass.edu or 978 655-5824.