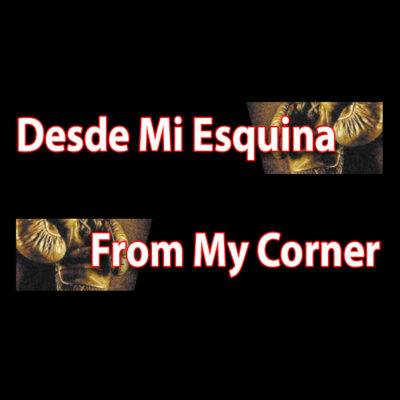 2 years off with full pay and benefits
Would you like that deal of two years at home with full pay and benefits?
That's exactly what the Superintendent of Schools Cynthia Paris granted to Frank Gavin, a school custodian.
When it came to my attention, I sent a Freedom of Information Act Request through the mayor's office looking for an explanation of the issues leading to such a decision.  It is my understanding that the school department had to hire another custodian to fill his responsibilities.
Needless to say that I was not expecting compliance; the School Department is like a well that no one can see the bottom.  Last week I wrote about the Adult Learning Center and how Mayor Brian De Peña had to strong armed Superintendent Paris to tell the truth about her budget.
This case is similar because in her response, Odanis Hernandez said:
"Your request is denied under the provisions of the Massachusetts public record law (M.G.L. c. 4, § 7 (26) according to the following reason:
"Under exemption (c) of the statute, the information sought is exempt from disclosure, as personnel matters of a confidential nature are exempt from public records laws.
"In addition there is no requirement under federal or state public records law to provide an 'explanation'."
This makes us wonder if there are more cases of people collecting at home or what other secrets Superintendent Paris holds.
Prayer in school
The Supreme Court of the United States has rendered a few decisions lately that have made the news in some circles but not widely spread.  One that had been dangling in uncertainty for a few years was the high school football coach that was fired for saying a prayer in the field after a game.
I'm bringing it up because our audience is made up mostly of very religious families and quite often they have voiced their opinion regarding prayer in schools.  They recognized that when school prayer was forbidden in the '60s, society began to change for the worst.
The coach began kneeling after each game and soon students joined him, including from the opposing team.  Then, the school administration asked him to stop and even offered a private space to do it, but he refused.
He claimed that the board violated his First Amendment rights to freedom of speech and freedom of religion, and the Supreme Court's majority agreed, 6-3.
Now we must wait to see if there are new developments in our educational system.  The parents now have a voice.
Can we trust Gov. Healy?
Attorney General Maura Healy is running for governor of Massachusetts and she probably will make it.  She's been on that job for a long time, making difficult decisions observing the laws of the Commonwealth.
But no one follows her decisions on a daily basis.  We may hear about a certain case that makes the news and let's face it, the media is not interested in checking beyond the headlines.
The reason for bringing this up is because Attorney General Healy is being sued by Massachusetts Republican Party Chairman Jim Lyons.  The lawsuits filed in federal and state court note that Healey has "taken no action at all" after Lyons and other Republicans called on her to enforce state civil rights laws, which identify penalties and fines for individuals who interfere with volunteers collecting signatures for referendums or initiative petitions through "threats, intimidation, or coercion."
We have seen groups of volunteers in shopping centers all over the state collecting signatures for a petition drive seeking to deny Massachusetts driver's licenses to illegal immigrants.  They plan to have this before voters this fall in the form of a referendum.
"Our volunteers have been harassed, some have even had their home addresses shared on social media, signature sheets have been ripped up, and we're saying enough is enough," Lyons said. "Maura Healey has a responsibility as the lead law enforcement officer to protect everyone's civil rights, even those she disagrees with, but she only protects those she agrees with.
"Not only is she refusing to protect our volunteers' civil rights, we believe she is working hand-in-hand with leftists to defeat our efforts to let voters decide on this law. We'll let a jury decide if this is acceptable."
In June the legislature overturned Governor Baker's veto of a law that allows illegal immigrants to obtain driver's licenses beginning in 2023.  There is no difference between this license and the license of a Massachusetts citizen.  In Massachusetts, people are automatically registered to vote when they obtain a driver's license unless they opt-out.  The Registry will be prohibited from sharing citizenship information with Town Clerks.
Volunteers have until Aug. 24 to collect the 40,000-plus signatures required.
That's why I say like Dr. Phil, "The best way to predict future behavior is looking at past behavior."
Pet peeves
I wrote about this a couple of years ago and I think it's time for a refresher diatribe.
My husband, Alberto went to the bank and there was a woman in line while on the telephone, holding a very loud conversation with someone on a loud speaker.  Occasionally, she would leave the line to have a bit of privacy and would return to take her place, never considered shutting down the speaker.
Then, we went to CVS and an elderly woman (about my age) held the door open for us, while she was having a loud conversation on a speaker phone.   She walked around the store like a maniac screaming and again held the door open as we left the store although she did not buy anything.
It's good to know that there are people with manners for some things, even if they don't completely understand how to behave in public.
But the worst offenders in my book are the members of the City Council when they abstain from voting "present".  Yes, we know you are present at the meeting but we need to know how you feel about the issue being discussed. That's a cowardly way of not affecting relationships.
You all chose to run for the position because (supposedly) you were a citizen with strong opinions about what affects our city.  You are never taken by surprise with a subject you are not aware of and you get your materials in advance of the meetings.  Besides, when something is up for a vote, it has been discussed at length.
Now, tell me what was the reason for Councilor Stephany Infante to vote "present" while approving a vote of no confidence for the school superintendent?
Voters selected you to represent their concerns not just to be present at meetings.  I am more lenient than that.  I believe that you are exposed to evidence, conversations, proofs, that may guide you into voting in a way opposed to mine, but I accept it because that's what you are there for: to vote your conscious.
But, that's not a picnic to just be "present".   We have enough of that with Maria De La Cruz!