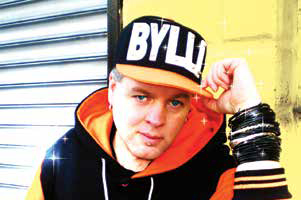 Being a recognizable power person within the City of Lawrence, I feel the need to express what I am feeling right now as a member of the LGBT community.  I'm sure by now everyone is aware of what happened recently in Orlando, Florida at the gay club 'Pulse'.
49 people were killed, 53 injured and I have to tell you this breaks my heart as it's too close to home.  My friend Jeff who is originally from Leominster, MA is one of the many that were shot and severely injured during the attack.  For a while he was listed as in critical condition.  At this moment as I am writing this I have been informed that he is stable, alert and talking with family.
Jeff now resides in South Florida and runs an online radio show called Kulture Klash.  During the MySpace days he interviewed me for his show and we became friends and have been ever since.  I am happy to know that he is doing better but I still am having a hard time holding back my tears for all those who lost their lives that night.
The LGBT has never had it easy, we struggle every day.  We never know when someone is going to try and hurt us.  Whether it is verbally or physically, we never know.  I myself have lived in Lawrence all my life.  I was a member of the Mingya Valley Facebook group until earlier today when I was blocked for mentioning about my friend Jeff.  I was told that wasn't a place for gays, to take it elsewhere, etc.  I was shocked and it proves that ignorance and bigotry are still alive and well here in the Merrimack Valley today.  It saddens me.
I have experienced all kinds of attacks including verbal abuse, physical attacks and home invasion with my life threatened.  Since I was about 15 years old in high school, I have had numerous guns pulled on me, been beat down and beat up, poisoned and left for dead.  Meanwhile, I have been strong and overcome it all.  However, I am very traumatized by these events.  There have been times where I felt like I could not go on; suicidal thoughts were an everyday thing when I was younger.  Believe me when I say that gays have a very hard life.  Not just hoping to one day fall in love but to have a family and live a happy life… seems almost impossible.
People may not realize this but many gay youth turn to suicide because they are not accepted by their family and peers.  I cannot tell you how many fan letters I have received over the years by gay youth from all over the world telling me how much of an inspiration I am to them, that my music saved them.  It's heartbreaking but at the same time feels good to know that I have been there for them.
Reminds me of when I was young and how Boy George was an inspiration to me.  He taught me that it was okay to be different, okay to be whoever and whatever I wanted to be.  In 2010, I had the opportunity to thank him.
The world really needs to start opening their eyes because this kind of hurt and pain can strike close to home.  Your own child may be struggling with their sexuality but might be scared to open up to you afraid of the outcome.  We need to be there for our children.  Listen to them, support them.  No matter what, Love is Love.