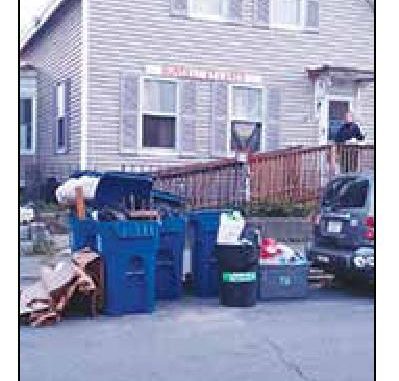 CITY OF LAWRENCE TO IMPOSE SANCTIONS AGAINST REPUBLIC SERVICES FOR POOR GARBAGE COLLECTION MANAGEMENT
On Monday, October 17, 2022, The Office of Mayor Brian A. De Peña tried coordinating an emergency meeting with the managers of Republic Services to discuss the poor garbage collection management on the following day, Tuesday, October 18, 2022. However, the managers indicated that they were out of the region.
"We have given Republic enough time to address the issue, but the situation persists. This is unacceptable and inexcusable," said Mayor De Peña.
The Department of Public Works (DPW) has contacted several constituents across the city to follow up on garbage, recycling, and yard waste collection. But the residents reported that nothing had been picked up. Accordingly, the mayor sent a DPW crew to provide the service in some of the most impacted areas by the delay. This service has been progressively expanded to other places.
"As mayor of the city, I often have to make difficult decisions, such as imposing sanctions or fines on those who do not fulfill their responsibilities stipulated in a contract," said Mayor De Peña. "I have directed the city attorney to start assigning fines to Republic Services due to the poor garbage collection management, which has impacted not only the City of Lawrence but also other neighboring cities, as you may have heard."
"We would like to be more rigorous with situations like this, but we must do it within the law so that the city is not eventually harmed. We apologize for the inconvenience this has caused you. One of my duties is and always will be to protect our interests," the mayor concluded.