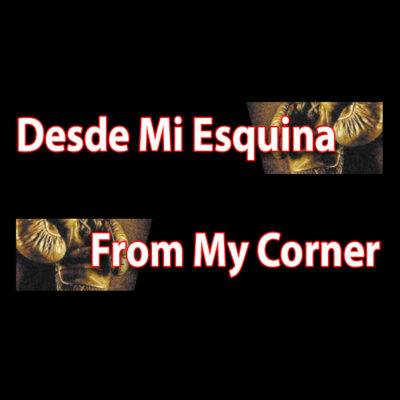 The epitome of insults
What the heck? We're used to them and everybody knows it; that's why we keep being treated like that.  No respect!
I have been waiting patiently for Judge Kathleen McCarthy-Neyman's decision about the two injunctions that Modesto Maldonado and I filed against the city councilors for not allowing a special election on January 14. Then over the weekend, someone called me to say that the internet had posted that it was denied.  It's not worth mentioning who posted it – obviously someone who has something to gain or enjoys living in tyranny.
Eventually, someone sent me the email containing the decision with the promise that I wouldn't say who that was because in Lawrence city employees live in fear and, of course, I accepted.
It happened that Tim Houten, assistant city attorney received the judge's decision and sent it to all city employees with the instructions to post it in social media and their friends.  Modesto and I never received our copy from the court.
That means that we have no value as litigants, residents, voters or even human beings deserving of the courtesy given to anyone else who pay for those services.  We don't matter; we don't count!
If we have been considered less than that for going through the process of requesting that our rights be respected, imagine the ones going before a judge, even when guilty of an infraction, with no money for his or her defense, probably unable to speak the language with proficiency, what are the chances of fair treatment?
Atty. Houten said that a special election would bring "irreparable harm to the city."  My response was, "what about the irreparable harm caused to the voters?"
I was prepared for this outcome and was already moving in another direction but what shocked me was this blatant disregard being ignored by the court by not receiving a copy of the decision.  We were the Plaintiffs yet, the Defendant had priority.
Looking at the positive side of Judge McCarthy-Neyman's decision, she made very clear that Kendrys Vasquez is ACTING MAYOR.  He better start printing new stationery with that title because the Mayor title is fake.
LGH Food Services
Starting next week, there are some changes taking effect at Lawrence General Hospital in the Food Services Department.
I received several calls from employees who are now going to be forced to deliver meals to the individual rooms of COVID-19 patients.  The system up to now was that they would leave the trays outside of the area and one of the nurses would bring them in.
The nurses have complained that since Governor Baker declared that they should handle 4-5 patients during their shift instead of 2-3 patients as before, they are too busy to distribute the food trays.
It may sound logical but we are not talking about an additional task added to the food service workers.  They have not been trained to work with these patients and it will require changing protective gear each time they enter a room before they go to the next one.
They are part-time workers at minimum wage, mostly young people and students who need a little income and certainly fear getting sick.  I understand that some of them have already resigned.
I don't have the right answer but I believe the hospital should find a solution instead of endangering more people.
We keep losing good people
It saddens me to say that DPW Director Brian Peña has resigned.  He follows the steps of Carlos Jaquez who left the city a while ago.  We are losing the best, most serious, honest employees and it is a big loss for all of us.
Best of luck to Brian and Carlos.
Speaking of resignations
But we are happy to see that is not all bad news.  Dan Mackland Rivera, Dan Rivera's brother.  When he was appointed to work at DPW, he told everyone that he was not planning to do any work.  He spent his time running errands for the mayor and eventually created a company with Abel Vargas and Teodoro Rosario (two mayoral pupils) to install home insulation.  The business was doing so well, that Dan resigned, as well.
No need to question anymore what he does as part of his job at city hall: NOTHING!
Every time anyone goes asking for Teodoro Rosario, he's never there, he's running errands for the mayor, etc.  Pictures don't lie.  Now we know that he's been running a private business along with his buddies.
Some people call this "a no-show job" but the truth is that this is stealing from the taxpayers.  One mayor is gone and the next one helps in covering up what's wrong with the city.
Just Another Crony
Historically, the City of Lawrence has used the School Department as an employment agency.  Mayor Rivera was not the first one to abuse that power providing jobs for family members and friends of those in the Friends and Family Program.
The Lawrence Alliance for Education, the same board that was created to usurp the will of the minorities in Lawrence, has supposedly praised Superintendent Paris.
Proficiency was awarded for her past year's work, except that the praises really was not for any proficient work, but for all of the people the Paris has placed to work in the public schools' system belonging as family members and friends of the members of the Lawrence Alliance for Education.
There is needing improvement in areas such as communication, shared vision, and conflict management, and while she receives her 2%, other employees who needed improvement were not allowed to retain their increase. This is evident as managers and directors of central office are cronies, friends, acquaintances, and overall the same people who poop on others in order to make themselves look better. They are not transparent and want to blame others for their shortcomings – as supervisors, they should be held accountable.
Otherwise, prior to the pandemic (and continued through the pandemic), managerial friends and acquaintances were being allowed to be out of work, paid, and without reason, allowed to be absent in order to attend college while getting paid, and created jobs for people they wanted to get a cushy government job. There is no accountability of time and no responsibility of their staff to remain away from the positive COVID-19 virus, therefore more unaccounted time while getting paid.
This is the reason why the Alliance should be turned over to the residents of Lawrence as a school committee. While the Alliance wants to "hopefully, end this pandemic is in sight and… lead the district back." We are hoping that the State Representatives and State Senator (representing Lawrence) can lead the district back to an elected school board instead and stop placing their heads in the butts in order to look like they have no say on this issue.
In the meantime, the last MCAS scores show that between 27 and 28 tenth (10) grade classes are not meeting expectations in English or Mathematics in the annual comparison, while 13 classes are failing in science and 23 failing in Mathematics.
The parents of Lawrence school students won't know how far behind their children have fallen in school because the Spring 2020 MCAS was canceled.
In the meantime, this alliance and the superintendent have not done enough. It's been at least 10 years since the takeover of the schools. Think about it – 10 years and nothing can be shown from this takeover, except a handful of HS student standouts that graduated.