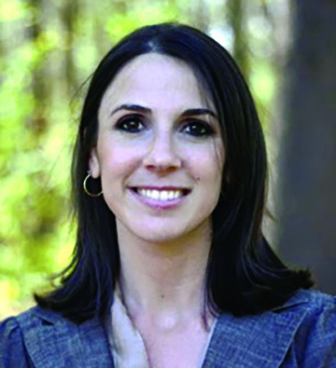 DiZoglio Calls for State Audit into Massachusetts Vaccine Distribution
State Senator Diana DiZoglio (D-Methuen) is continuing to call on Governor Charlie Baker (R-Swampscott) to address concerns and answer questions around Massachusetts' rollout of the COVID-19 vaccine. Should the Governor's Administration not comply, DiZoglio has requested State Auditor Suzanne M. Bump conduct an audit to obtain answers.
In a letter to Bump dated February 18, DiZoglio notes the concerns she has heard from residents around transparency and accountability in the vaccine rollout process. Among the areas DiZoglio is seeking answers on is the selection of vendors the Governor's Administration has tasked with distributing the vaccine.
According to DiZoglio, when her office inquired the state Department of Public Health whether there was a Request for Proposal (RFP) process involved, their response was "since vaccination distribution is a federal process, we do not have a role in that."
"My question wasn't about allocation to the state," said DiZoglio. "It was about allocation within the state. We still need answers from the Governor. All of the vendors appear to be private companies. The public deserves to know the Administration's rationale for selecting these vendors and how much taxpayer money is going to these companies. This applies to the venues and pharmacies the Administration is working alongside as well – what is their rationale for selecting certain sites over others and how much funding are they receiving? Moreover, is there a supplier diversity component being implemented?"
DiZoglio's effort comes in advance of this Thursday's first oversight hearing of the Legislature's Joint Committee on COVID-19 and Emergency Preparedness and Management.
"I am tremendously grateful for the formation of the Joint Committee on COVID-19 and Emergency Preparedness and Management and its capable leadership's commitment to probing the Administration's plans through oversight hearings, and believe the Auditor's office, with the many resources it has, is uniquely qualified to push for and help us obtain these particular answers more swiftly, working alongside the Legislature's efforts to provide much needed, continued oversight," said DiZoglio.