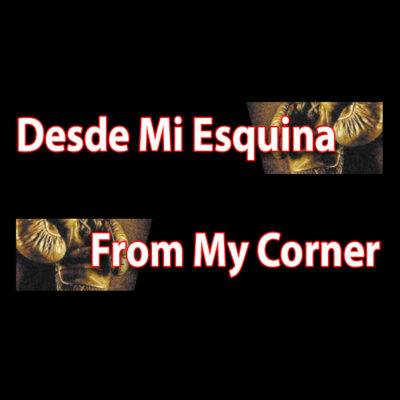 Council approved construction of the Oliver School
On Tuesday, April 20, 2021, the City Council took to take a vote to approve a document submitted by the Lawrence Public Schools Superintendent for the Approval of Funding for the Oliver Partnership School cost of $132,300,000.
There were many parents, teachers, and students using the public participation portion to advocate for the school's rebuilding.  There were so many people waiting to speak and the half-hour allocated for that period was about to close when District D Councilor Jeovanny Rodríguez proposed suspending the rule to allow them to express themselves.  I was glad he did because Richard Russell had not used his two-and-a-half minutes and he is always worth listening.
According to the Finance Director, the estimated cost of the project is $132.3 million. The Massachusetts School Building Authority (MSBA) commits to investing a maximum of 46% of the cost ($60 million without hinge orders or overruns). The city will need to pick up around $73 million. The debt will be closer to $80 million due to overrun, change orders or non-reimbursable funds from the MSBA.
What that means is that the City will have to borrow the $73-80 (or more) and place between $5 to $5.5 million additional funding into the city's general fund operating budget just to pay back, although that cost would be reduced every year from now until 2028 due to the payoff of other debts.
Let us remind the readers that the City has been put into a situation with the COVID expenditures and blame the current mayor for that issue.  Having nine (9) different places, in Lawrence, that people could sign up and get COVID vaccinations he decided to let himself be convinced by the Director of Health & Human Services to open up another vaccine site (another story possibly for another day). That vaccination site (Arlington School) alone has spent more than $5 million to date – probably from free cash.  So, free cash may not be readily available for some school building expenditures anytime soon.  We can also blame the Budget and Finance Director for not putting a stop to that expenditure. So much for having that position shoved down our throats just to borrow funds. If he is not going to put a stop to foolish budget expenditures, he is not doing his job.
Second, let's blame the elected officials because this is an election year and those running for office would not want to show their constituents that the City Council would be increasing taxes in the coming year(s). After all, they don't want to lose votes. However, when you have Councilor Abdoo agree with, and makes his point on the tax application, it says that this plan was not thoroughly thought and that places the City in a position to have a bigger debt than it can hold.
Third, let's blame parents, school employees, and residents for not even attending the city council meetings to advocate for the Oliver restoration and upgrade project. People not attending city council meetings to speak for or against any projects make this a very sad display of citizen rights.  However, look at the long line ofa freebie being given out throughout the community, and see how many people make that long line. So I guess they get what they get for not caring.
When Mayor Rivera took office, he immediately created an illusion of rental unit shortage, then he gave cart blanche to many investors to come into the city and build or redevelop structures for apartments, thus hugely increasing population without a plan for additional schools or class sizes. Eight years ago, former Acting Superintendent, Mary Lou Bergeron, made this statement.  She was concerned that the City was moving too quickly without addressing the school class size and the lack of new school construction. This was eight years ago!
It's also time for an elected school committee.  An elected and authoritative school committee would have been instrumental in this issue.  However, seeing that Acting Mayor Vasquez is not even part of the Lawrence School Alliance Board, he may not be interested in taking their fight to cause even after telling the council that he supports it.  We don't blame him if he is not on board. DESE should have replaced Rivera with Vasquez.
This is not the only school that is on the list for capital improvements – Leahy School. There is no plan in place on how to tackle that project.  That detailed plan should start to be built now. I mean somehow along the way the City asks the MSBA for capital improvement to both of the above schools and somehow no plan was in place then (during the request).
A city master plan should include allowing the growth for religious and charter schools to help in the brunt of the increase of the school population. At the April 6th council meeting each councilor was asking for a plan, going forward.  However, they should have advocated for that plan during the Rivera administration.
Well, there goes Councilor Estela Reyes' property increase of value and necessity of value.
I agree the City needs new schools.  I just don't know if it's a good idea to continue holding onto these old school buildings when it is best to put our students into new technological and better-suited structures.
The entertainment portion of the meeting
The highlight of the evening was when District A Councilor María De La Cruz complained (again) about the Historical Commission for not getting involved in the Oliver School issue.  She insists that it is a historical building, which is not true, but at least she didn't mention Estela's house this time.
I can tell that she doesn't read my column because I explained a few times how wrong she is and she keeps repeating the nonsense.
This time, she threw it out of the park!  María contended that we should honor Robert Frost somehow when the renovations take place.  Even Superintendent Cynthia Paris had to explain that we already have a school named after him.  Some of the councilors reminded her that he is also honored with the Robert Frost Fountain across City Hall on the Campagnone Common.  It was designed to capture the mood of his poem entitled "Brook in the City."
Do you think she gave up?  Not at all!  She went on to say that when she's at the Common, she admires its beauty because it was built based on Frost's poem The Road Not Taken.  I almost fell off my chair!
The Essex Company deeded the land to the Town of Lawrence in 1848 but "The Road Not Taken" is a narrative poem by Robert Frost, first published in August 1915.
What's interesting is that she had everything written down in front of her.
If she had taken the time she used writing her questions and speech down, she should have googled the information and would have been accurate.
The problem is that when she speaks she thinks she's believable.  I know she doesn't read this and hates to receive advice, but I'll tell her that by keeping her mouth closed she looks better.
148/18 Lawrence Auxiliary Police – Council Vice Pres. Rodriguez & Counc. Payano – Public Safety Cmt.
Has anyone offered to explain why the cost per square foot is $583 versus the $333 per square foot that the state will pay for.