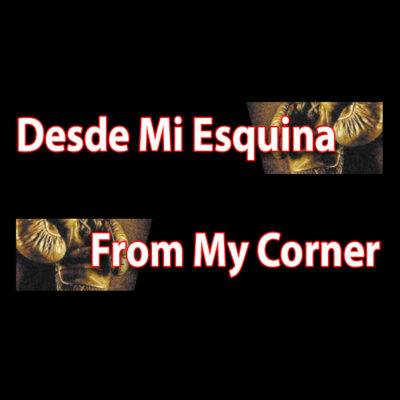 Political favors
This is so common after an election!  Some people who contribute to a candidate's campaign or they are among the friends and relatives that manage to get political favors.
Fortunately, Alberto and I have nothing to be grateful for from anybody in the office.
Oh, we have friends among them, we just don't ask for anything. We don't contribute to their campaigns and charge them for their political ads, keeping friendship apart.
When it comes to Rumbo, to avoid criticisms over the city notices that we publish, we label them as Public Service Announcements at no charge.  Job postings and Public Hearings are something else because the city is required to publicize them in a local newspaper.  We lost that when Rumbo changed to an online publication because the law requires them to be on a print local newspaper.
Why am I telling you this?  Sometimes, it's good to refresh people's memory and let them know that we are not into this for the money.  We fought the corruption of years past hoping and praying that this new mayor would bring stability, honesty, and integrity to the new government and I have been told of certain things people are already talking about and I'm unhappy about it.
We want peace in our government; hearing that doubts have begun to appear is not acceptable so I set out to find out what's going on.
On November 15, 2021, I wrote about my observations and predictions of what a DePeña Administration looks like based on comments he made to me.  He emphatically said that he did not have a "list" and there won't be any lay-offs.  Thus far, a month-and-one-half later, that was true.
Of course, some people didn't believe him and probably felt they would be among the first to go and decided to resign on their own.  One was Vilma Martinez-Dominguez who also ran for mayor and was eliminated during the preliminary elections.  With all the articles I wrote proving her wrong-doings in Community Development, she played it safe by leaving before Brian took over.
Luis Santiago in Informational Technologies took a very active role working for Kendrys Vasquez's campaign.  He created advertising, even designing fake online ads with indecent material about members of his family and many other ways using the heading of this column as if I wrote it.  He wasted no time finding a job in Methuen and resigned.
Through the years we've heard about city employees taking cash from residents to avoid a fine.  The City never tried to punish them with the excuse of the difficulty in finding people willing to prove it because people are afraid to testify against them.
Things are different now.  A firefighter was suspended by Mayor DePeña for taking $100 from a resident and she's willing to testify to that effect.  Alicia Lugo said that she gave him $100 when David Blanchette went to inspect her property.
Several people advocated for him because he is a good worker and about to retire in a few months to no avail.  If more people would speak out, many of these abuses wouldn't be happening.  Now, the city will report the incident to the Ethics Commission which will send him a sizeable fine for violating the trust of the people.
Something that Mayor DePeña told me is that he will make compulsory a customer service program that every city employee must complete.  We know who the failures in this area are but, fortunately, I know so many of them that are perfect examples of good manners dealing with the public.
With that in mind, Horacio Rodriguez was suspended with pay for giving excessively high fines, abuse of authority, and mistreatment to residents.  This will also be sent to the Ethics Commission for adequate penalty.
DePeña made a few personnel changes specifically with department heads.  Jorge Jaime, who was director of the cemetery, is now director of DPW.  Several people approached me wondering the purpose of putting someone with a medical background in that position, to which Brian responded, "Jorge is a doctor and did a fantastic job at the cemetery.  Their board was very pleased with him.  That's what the city needs, a good employee in that position."
I am certain that Brian is aware of Franklin Miguel's travels to Canada, Washington, and Santo Domingo with his buddy Joel Chalas, the DPW foreman, while taking time off from work that was never recorded as vacation time.  They were so confident violating this employment rule that everything was posted on social media.
Now, Franklin Miguel, former DPW director has become Capital Assets Projects Manager.
What has people gossiping about is the appointment of Santiago Matías as DPW supervisor.  Some old-timers with over 20 years of seniority are upset and consider this a political appointment because Matías promoted Brian's campaign on his radio programs.
The response I received was that Matías was given a 90-day temporary appointment while the supervisor Lance Hamell is on medical leave due to surgery.
In that same November 15 edition, I wrote about my pet peeve: LCAT.  I asked Brian to solve the situation with Lawrence Community Access Television because I've been complaining for 16 years and no mayor dared intervene.
We all pay a percentage of our cable bill from Comcast and Verizon called PEG channels (Public, Education, and Government.)  The Government channel is where we can watch the city council meetings and it has been a disaster, although it has improved a bit in recent years.
My concern has been the Public channel because it was created for the residents to produce their programs and entertain and educate the rest of us with local programming.  This has been going on since 2005.  We have been paying our monthly dues to cover their salaries and equipment and all we get is shows from other cities or out of state.
I don't want to put any pressure on the mayor but he already had some talks with them and the city attorney.  I'll wait; there's hope.
School Governance
There's an area that most of us don't think about: the public schools' system.
We have become accustomed to having the Commonwealth and the Alliance for Education be in charge of the schools' system that we seldom consider our responsibility with that city department.
With the start of the New Year come the inauguration and the taking of the oath for newly elected officials. This year, except for the Mayor who took the oath on November 12, 2021, Councilors and School Committee members will take the oath of office on January 3, 2022, at 7:00 PM.  Immediately afterward, each elected committee or board, except for the technical school committee members, will meet to vote on a President and Vice-President, and for the school committee for a vice-chair.
As many of you may know, the chair of the school committee is Mayor DePeña.  The last school vice-chair is Patricia Mariano, who is also on the Alliance Board.
These past few months, questions have been asked surrounding the governance of the school district.  With a new year and new committee coming on board, it is once reminded that the school committee has no power except to meet. During the year 2021, most of the committee members wanted to make themselves look powerful or required placing ever-so topics on the agenda that had nothing to do whatsoever with school district business.  It seems that this year the city may get more of it.
Last November, the Alliance Board met and voted to redo the school district's turnaround plan. The very same turnaround plan that had been in place for years was strategically updated and placed before the Alliance Bard for approval.  The Alliance Board, and the DESE, decided to do this, along with Superintendent Cynthia Paris, before Mayor DePeña joins the Alliance Board.  This equaled out to slight treason to exclude the new administration from having a say on this important piece of document. The Alliance Board entered to vote on three years, which equals out to ensuring the Brian DePeña Administration had no chance of getting the district out of receivership.
However, seeing how the current members of the school district are and were comporting themselves, it's no wonder that no one, except the school committee members themselves, has any trust in allowing powers to be returned.
One perfect example was the press release published online by current school committee member Jonathan Guzmán, and possible vice-chair for the 2022-23 calendar year.  He created his own school committee letterhead and has been using the letterhead to send out press releases, making it seem that it is the statement of the school committee.  I am not an attorney but I believe that's illegal.  The deceptive tactic is why those in power have no trust in the school committee member form of governance.
Now imagine getting thousands of dollars from teachers and other unions just get influence school committee members to go after superintendents and administrative officials for any reason whatsoever. It has happened in the past and will occur in the future with these social media warriors.
A new form of governance should be put in place that does not include alliance board members with conflicts or financial interest and should exclude elected officials whose only gain is funding in their coffers. Let's see what 2022 brings – stay tuned.
COVID tests
The City has been distributing COVID-19 tests to Lawrence residents free of charge.  I check for prices and they vary depending on how they are purchased.  The lowest price I found was $18 each.  Then, I heard that certain people were selling them to others who are sending them to the Dominican Republic.