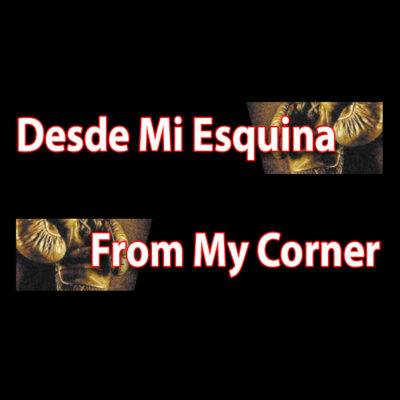 Can we make it a good New Year?
Of course, we can!  We can make it anything we want; we just have to not take anything too seriously.  Be on the alert for your safety; don't take crazy risks; and keep all eyes on politicians.  With a new crop coming in locally as well as nationally, we have to get to know them.
The local wannabees will start preparing for the local elections this year and we are already being saturated with interviews for higher office in 2024.
In Lawrence, I wonder how many of those trying to get into the city council have any idea of what the job consists of.  I'll be curious to know how often they watch their meeting to be abreast of the topics being discussed, or if they have ever made a presentation before them.  I bet they have never read the City Charter.
That requires a learning process and involvement, and they must pay attention.  If you want to be an effective councilor, it requires more than just the two regular monthly meetings plus committee meetings; they are usually assigned to 3 or maybe 4 committees translating to many weekly hours.
My best advice: When you open your mouth to speak, make sure you know what you are talking about.  We don't need another one.
It has come to my attention that Estela Reyes wants to complete her term besides working in Boston.  As a state representative, she'll have enough to learn and work to keep her busy (assuming that she aims to be equally effective as Frank Moran), and Pavel Payano has said that he wants to stay until March.  That's spiteful because Richard Russell legally belongs in his seat.  There comes a time when not enough time is left in the term and the council will not need to appoint him.  That's a low blow!
Several people have thrown their hats in the rink as potential successors of Estela Reyes.  If she happens to leave early and someone is appointed to complete her term, I hope he or she has a brain and has done some preparation to make sure and get it; otherwise, you'll read about it here.
Methuen Police is recruiting
The Methuen Police Department is working on recruitment of residents to take the Civil Service Police Exam that is coming up soon. The deadline to apply for the Civil Service Test is January 17th, 2022!
The information has been posted to the police department's social media accounts for quick sharing as well. Any dissemination of this content is greatly appreciated in our efforts to grow a more diverse police department.
Welcoming the new Auditor-elect
Last week, Diana DiZoglio, a State Senator from Methuen, announced North Andover resident Sasha Weinreich as her transition director. Weinreich, a former Chair of the North Andover Finance Committee, will bring her expertise in finance and operations to the role. She serves as the Director of Portfolio Management for real estate firm Eden Properties and President and Director of Cyrus Boston.
"We have an opportunity to build upon the work of the current Auditor's office – looking at its structure and evolution, the prioritization and allocation of resources, and how it communicates with everyday people," said DiZoglio. "I'm excited to partner with transparency, accountability, and equity champions across the Commonwealth who will help ensure a smooth transition, and collaborate on critical issues such as housing, healthcare, social justice and equity, climate change, education, transportation and beyond."
DiZoglio's transition is focused on: Operations; Workplace Culture, Inclusion & Accountability; Communications & Engagement; Collaboration & Partnerships; and Policy & Priorities. She has tapped leaders from across the Commonwealth, and in both the public and private sectors, to provide additional guidance and feedback. These individuals include persons from this area:
Operations: Mark Ianello, CPA, Chief Administrative and Finance Officer, City of Lawrence
Workplace Culture, Inclusion & Accountability: Wes Ritchie, Co-CEO Tree House Craft Cannabis; Susan Leger Ferraro, Founder & Chief Transformation Officer, G3 & Imagine
Communications & Engagement: Phil DeCologero, Executive Director, Amesbury Chamber of Commerce
Collaboration & Partnerships: Dr. Noemi Custodia-Lora, Vice President of Lawrence Campus & Community Relations, Northern Essex Community College; DJ Corcoran, Executive Director, Government Affairs & Community Relations, UMass Lowell
Policy & Priorities: Attorney Richard Rodriguez, ADA Coordinator for the City of Lawrence; Juana B. Matias, Former Chief Operating Officer, MassINC