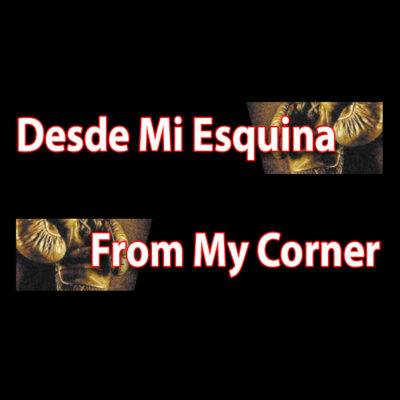 Are these really bad news?
Last week I asked my audience to let me know if they have anything negative to say about the current administration for those who believe that I won't do it.  Well, it escapes me if I was not clear enough, but I only received complaints about snow removal, towing, recycling, and most of all, the parking meters!
I did hear one about nepotism in government; while it's tasteless and illegal at times, we have grown cynical about accepting it.  Perhaps that's why all governments practice it.
I understand that the fines for towing during snow and now with the recycling mandates will put a dent in residents' finances.  I understand they are necessary for our progress and those of us who follow the rules, will never suffer any consequences.
The problem I see here is that these programs (recycling and parking) took effect before explaining the details of what's expected of the public and why.  Take recycling, for example.  This is the most sensible thing the city can do because we pay for the tonnage of trash (containing lots of materials that could be recycled) thus reducing the cost of disposing of trash.  Then, by selling the recyclables we can offset that cost and save millions each year.
Yes, we should've had an educational campaign consisting of flyers, booklets sent to the homes, and even videos for television before launching the programs.  The city owns three television stations that are hardly ever used for educational purposes.
The same goes for the parking meters.  I remember during the Lantigua administration how Gilda Duran and other employees of Community Development went door-to-door visiting the businesses to ascertain if they were needed.  Their main complaint was that they were losing business because residents and workers would park in front of their businesses all day and people had to walk long distances to do their purchases.
It seemed to work because, knowing that parking would be limited, they parked on the side streets and walked to their jobs.  Let's face it, a monthly fee at a local garage is a little more than $1 per day – a lot cheaper than a fine or towing – but we all want to find it by the front door when ready to leave.
Today, we have an additional problem and it is not enough parking garages and the times of free parking are coming to an end.
The updates to the old system of parking on the odd/even side of the street came to confuse many people.  Then, the blue light remains on for days after the snowstorm has passed.
In all fairness, our residents cannot be spending so much money on fines and towing but they need to be told how to do it before being smacked with a fine.
Time to party in DR
I do have concerns of my own regarding the recent "international party" that took place last week.  The city claims to be trying so hard to implement a recycling program that the public understands yet, the recycling office was locked to residents while they party.
What the hell was Carlos doing there even if Brian can justify Rosanna's presence?  He said that he took a vacation week to attend because he is an investor and a businessman in this city.  His main job is working for the city and he should not have been allowed to take a week off while his boss was out, depriving the community of their services.
Also, five councilors: Doesn't that make it a quorum?  Whether they are here or out of the country, there cannot be more than four together at any one time.  I've been to celebrations and funerals in the past where some have to wait outside until one of them leaves the premises to enter.  But that was in "the old days" when councilors actually read the City Charter.
One question:  Did ZOOM go out of business?  I am sure not all of the "necessary attendees" would attend the conference if it was held by zoom.
One more thing, according to Mayor Brian De Peña the purpose of that trip was to improve conditions for businesses in Lawrence, why was it done in Puerto Rico to benefit the struggling Puerto Ricans trying to get ahead here and there?
Violence in the schools
Last Monday, the Lawrence Police School Resource Unit detained a male trespasser on the Lawrence High School Campus. Upon searching the individual, a firearm was located in his jacket and he was immediately placed in custody without incident.
The press release from the mayor's office reads in part, "Based on the preliminary investigation, conducted by the Lawrence Police Department, it is believed the individual did not intend to harm anyone on the Lawrence High School Campus, and there was no safety threat at the time. The 16-year-old juvenile male from Lawrence was charged with several firearms-related charges, as well as trespassing on school grounds."
How could there be no safety threat at the time?  A 16-year-old kid who didn't belong at the high school because he was a "trespasser" has no business carrying a gun unless he plans to use it, now or later.  No one was safe with him around!
The press release continued, "The close collaboration between Lawrence Police and Lawrence Public Schools is an essential piece of ensuring a safe, healthy learning environment for the entire school community, and both parties will continue working together to implement the best available public safety practices in the interest of students, staff, and families."
What are the "best available safety practices" if they keep reducing the number of safety officers in the schools?  How about sending the ones guarding the School Department offices on Essex St. to Lawrence High School?
Where is the Interim Superintendent Juan Rodriguez?  I think he's just holding the seat warm for whoever comes next.
I wonder what happens to those juveniles when they are arrested for offenses such as this because they disappear from the news cycle and we never hear anything again.  I feel sorry for his parents and won't even accuse them of lacking parental control or discipline because very often our children are plain bad, but they are criminals in waiting.  They need to be stopped now because they commit something worse.