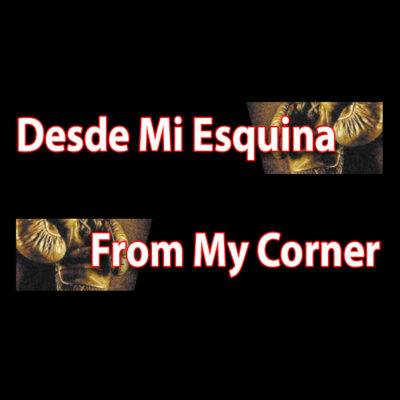 Lawrence is on Fire!
Well, not exactly in flames but the public is very alarmed with recent happenings.  Last weekend, two young people died violently.  A 25-year-old was found dead in the police station cell.  He was arrested Saturday at 1:15 AM and by 5 AM he was dead of some drug provided by a cellmate.
Then, Sunday at 3 AM, Lawrence Police responded to a call of shots fired at a house party and found an 18-year-old dead and five more injured.
While brawls and shootings do not get much publicity, they are increasing in this city.  Don't waste your time looking at the police department website because the last crime report they filed was in February of 2022.
I don't want to be a Monday-morning quarterback but Alberto and I were commenting that if that happened at a house party, there must have been lots of music and noise.  Had neighbors called the police after 11 PM to complain about the noise according to the city ordinance that young man wouldn't have died.
I hear from friends that this is a common occurrence and the police don't respond.  Yes, they do if neighbors call them.
Turmoil continues at LPS
I'm hopeful that the new members of the Lawrence Alliance for Education (LAE Board) will make a difference in the school system.  Last week I wrote about the abuses with cafeteria workers, similar to what happened with the paraprofessionals, and there is a chance that this is the beginning of things to come.
I continue to hear about sex and gender studies being taught to little children in the classrooms and some parents who quietly are taking action to make it stop.  Still, "quietly" is not the way to fix that problem.  This silence is doing terrible damage to our community because thousands of children are going through the same at school and no one is speaking up for them.
We already have enough silence with the incidents that are being covered up by the school's administration.  Violence in schools is another example because we never hear about them and parents are afraid to talk.  Even when they tell me their concerns, is confidential but they should be saying it loudly so everyone can hear that they are not going to take it anymore.
These parents try their very best to go to their respective churches as a family only to have it all turned around in school.
Perhaps the new members of the LAE Board will vote to investigate the corruption going on at Lawrence Public Schools and clean house.
Ordinances, for what?
Trash and cleanliness
Our city council approves city ordinances to make Lawrence a better place to live but it's up to us to respect and obey those rules.
Beginning with the trash in the streets; what good is getting two new sweepers if the day after going through an area it's littered with Styrofoam food containers, diapers, etc?  Instead of complaining, neighbors could go out and clean the front of their homes or businesses.  I'm sure others will follow suit.
How many times must they explain that the city pays to haul the trash but we can sell the recyclables to offset the millions spent for trash?  Only with the cooperation of the public making an effort to separate them for collection it will be accomplished.
On trash day, take a look around your neighborhood; you can tell who doesn't recycle.  If the blue trash bin is loaded to the max and cannot close the cover, is guilty!  If instead, the cover is closed and the small basket is next to it with bottles, plastics, cartons, newspapers, etc. it saves the city lots of money.  The other deserves a big fine.
Recreational vehicles (including bikes)
Recreational vehicles are any wheeled device used to carry persons or property which is powered by any means other than muscular power alone and which is designed or modified for use over unimproved terrain for recreation or pleasure including, but not limited to, all-terrain vehicles, off-highway motorcycles, dirt bikes, and recreation utility vehicles.
Some of the rules include:
No person shall engage in trick or stunt riding in any public space in the City upon any recreational vehicle.
Specifically:
Shall not cause such vehicle to ride with its front (or rear) wheel or wheels raised from the surface of the road or ground while operated in any public space.
Shall not cause any side wheels of such vehicle to rise from the surface of the road or ground while operating in any public space.
Shall not ride such vehicles with his or her feet or knees planted on the seat while operating in any public space.
Shall not operate such vehicle in a manner commonly associated with trick or stunt riding.
Shall not operate such vehicle with a passenger if designed for a single rider; no passenger shall ride upon any recreational vehicle that is designed for a single rider. An operator shall not operate such a vehicle with a passenger sitting or riding upon the handlebars or forward of the operator.
The Lawrence Police Department shall have the authority to enforce any provision of this ordinance and to promulgate rules and regulations necessary to implement and enforce this ordinance. Additionally, the Director of Inspectional Services, the Director of the Department of Public Works, and the Fire Department have the authority to confiscate the vehicle.
The ordinance is much longer.  If you are interested in learning more, ask for §10.45.010 Recreational Vehicles –Registered and Unregistered