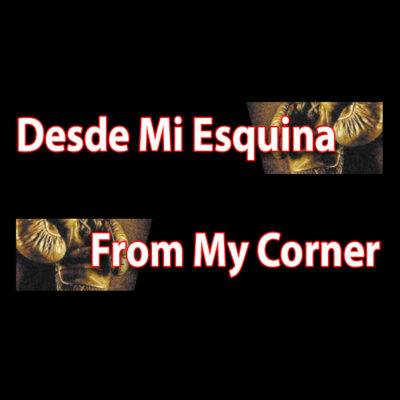 School cafeteria workers and the law
Keep in mind that I never study law but I always refer to the internet as my faithful fountain of knowledge because you can find guidance in practically anything.
Needless to say that I have created a new nemesis with the union because their president emailed me her excuses for not attending the latest meeting of the Lawrence Alliance for Education (LAE) stated in last week's column but this is a problem that has been ongoing for several years.
In her email, she stated: "The Union has been doing everything we legally can for the Café workers.  Our attorneys have been at every negotiation for the last 10 years, but due to receivership, we can only do so much.  The law ties the union's hands and makes it very difficult to make any headway with the LPS."
Then she went on to blame the members.  "Café workers are not fighting alone, in fact, for years the members refused to stand up and fight when we have tried to organize rallies and pickets in the past, fearful of the previous administrations," Ireson added.
In another message, Ms. Ireson said, "Yes, we very clearly explained that the minimum wage law does NOT apply to public school employees in Massachusetts.  The Union is also not happy about it and despite it not apply, we have continued to try and get the LPS to at least meet or rise above the $14.25 per hour."
SEIU Local 3 has said that the minimum wage doesn't apply to cafeteria workers so I set out to find a copy of the Union contract and the school department to see if there's a clause or agreement between them that indicates that.  My appreciation goes to District C City Councilor Gregory Del Rosario who is equally concerned in solving this matter and found me a copy.
Unable to find a reason for the low pay, I searched the Massachusetts Department of Labor website which enlightened me a bit.  For example, according to 455 C.M.R. 2.05(1)(d), the Department of Labor Standards may issue to any establishment which has been granted non-profit status under the Internal Revenue Code a license permitting employment of minors.  They can be employed at 80% of the basic minimum wage rate ($14.25 per hour x 80% = $11.40 per hour) for certain jobs in hospitals, universities, etc. but that was the only mention of reduction of the minimum wage.
Their website has posted this chart:
BASIC MINIMUM WAGE:
January 1, 2019 $12.00 per hour
January 1, 2020 $12.75 per hour
January 1, 2021 $13.50 per hour
January 1, 2022 $14.25 per hour
January 1, 2023 $15.00 per hour;
Effective January 1, 2022, the Massachusetts minimum wage was $14.25 per hour.
The contract reads under the salary schedule an agreement in which the "LPS agrees to a reopener on wages (upon written request by the union on or after January 1, 2022) for the third year of the Agreement 2 (July 1, 2022 to June 30, 2023.)  Upon clear evidence of a significant improvement in Chapter 70 funding during the year two of the agreement, the union may request to reopen the contract on wages during year 2 of Agreement 2, although the parties acknowledge that a reopener is not guaranteed.
The Attorney General's Fair Labor Division protects workers from exploitation and sets a level playing field for employers enforcing wage and hour labor laws.  I don't think there ever was anything done to bring to their attention the Lawrence situation.
The union knows that they are dealing with a community that can be easily taken advantage of, mostly Latinos with no knowledge of the English language to defend themselves.  They depend on their unions to do that work
Remember, I am not an attorney and never had to deal with such a dilemma.  My lawyer friends refused to take a stand on this afraid of the White Elephant in the room.  They were afraid to be quoted and end up being sued – but I'm not.  If there's truth in what the union is saying and the workers don't deserve to be put up to date, you will see a big apology from me on these pages.
Take a look at the arms of these employees that were burned carrying big pans while making mashed potato after the machine broke and was not replaced.  If that doesn't break your heart, I don't what will so the Occupational Safety and Health Administration (OSHA) was another website to check.
Under the OSHA Recordkeeping regulation (29 CFR 1904), covered employers are required to prepare and maintain records of serious occupational injuries and illnesses, using the OSHA 300 Log. This information is important for employers, workers, and OSHA in evaluating the safety of a workplace, understanding industry hazards, and implementing worker protections to reduce and eliminate hazards.
I am willing to bet that OSHA never found out about those incidents of burns in the school cafeterias.
Their website reads as follows: "In the United States, the Department of Labor regulates workplace safety and has agencies to enforce these standards. The largest and most well-known of these agencies is the Occupational Safety and Health Administration (OSHA). The OSH Act of 1970 regulates safety for the majority of private sector employees, and OSHA is the government agency that enforces the act. In addition, OSHA approves state-run safety and health programs that effectively cover state and local government workers in addition to private-sector employees."
If anyone is interested in notifying them of what is going on in Lawrence, be aware that these federal OSHA offices cover private sector employers and workers in Massachusetts but it's a good place to start and tell you where to go next.  You must begin complaining somewhere about the horrendous working conditions in Lawrence.
 Boston North Area Office – Andover
Shattuck Office Center
138 River Road, Suite 102
Andover,  MA 01810
(978) 837-4460
(978) 837-4455