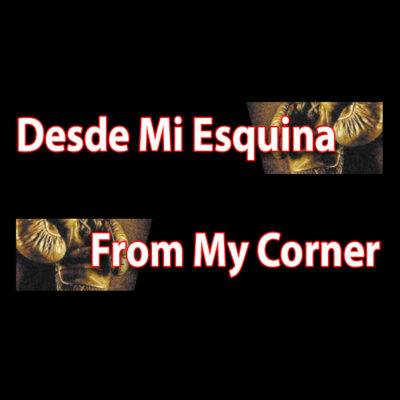 Leahy School
The City of Lawrence received notification from the Massachusetts School Building Authority (MSBA) stating the amount that has been approved for the construction of a new Francis M. Leahy School.  As expected, it will be $60,308,143 out of the total cost of over $103 million.
Some city councilors have assured us that the school will be even if the ballot question doesn't pass.  I believe it because the City Council right now is holding $58 million sent by the Federal government.  Acting Mayor Kendrys Vasquez has been asking them individually to release that money but they refuse.
Those funds are not earmarked for anything specific so the interim mayor can use it for whatever he pleases (new trucks for everybody, create new positions, give huge raises to his favorite friends, etc.)  All they are asking is for him to provide them with a list of the way he plans to spend it, but he refuses to do that.  He said that if they let him have it, he will give them that list after he squanders it.
And, if the question on the ballot passes, we have the option of not applying for that loan (depending on who gets elected) because knowing that we don't need it, we are not committing to getting it.
Just in case, I want to remind you of Council President Marc Laplante's opinion on getting rid of the protection offered by Proposition 2 1/2: "Based on updated projections, know that a "Yes" vote on the Leahy School ballot question will cost the average single family homeowner an additional $305 (2.5% increase + Leahy charge) in Year 1 with expected additional annual increases. This is the rosiest scenario."
The protection Prop. 2 ½ offers is that governments cannot go over 2 ½ % on tax increases; by allowing that to pass, it means that we are rejecting that protection, not for one year but changing the law forever.
We'll see what happens on November 2nd!
Re-Districting
For the next few weeks, you will hear lots of rumbling about the re-distribution of districts all over the country and something that I thought was illegal: Gerrymandering.
This is happening as a result of the Federal census that just ended in 2020.  Every ten years, districts are reassessed according to shifts in the population.  Since the Commonwealth of Massachusetts has grown in numbers the City of Lawrence has gained an additional State Representative with the creation of District 19 and also a new State Senator in charge of just Lawrence.  These changes will be effective on January 1st.
For that reason, last Thursday, there was a Special Meeting of the City Council with a representative of the Secretary of State's Office, Michael Owens.  He explained the process to our councilors which will be finalized by December 15th.
The council voted in favor of creating a working group consisting of department heads, a couple of members of the city council, and others to discuss the impact this reorganization will have on Lawrence.  A big change is that a section of Haverhill will become part of the Lawrence district.  We have two articles on pages 6 and 7, explaining how Haverhill and Methuen will figure at the next election period.  They were copied, with permission from WHAV's newsletter.
The report submitted by our council will be final but the reality is that their findings will not have any effect because the decision will be made by the State.
Now, for the Gerrymandering question, according to Wikipedia: "A practice intended to establish an arguably unfair political advantage for a particular party or group by manipulating the boundaries of electoral districts, which is most commonly used in first-past-the-post electoral systems."
The act of uniting the minority area of Haverhill with Lawrence will certainly give minorities more opportunity to be represented by one of their own.  I guess I was wrong; it may not be illegal but it sure is distasteful because it alienates many others who might want to contribute to society with no hope of being elected.  Case in point, Richard Russell has been running for council at-large for a few years and, what are the chances he will be elected in a city controlled by Latinos?  The same will happen in Haverhill if a non-Latino in that district wants to run.  It may not be illegal but terribly unfair and we'll end up with more candidates like Marcos Devers.
Towards the end of the special meeting, while discussing the members to be selected for the working group, District A Councilor Maria De La Cruz cut in insisting that the mayor should be part of it.  She always has her own agenda and doesn't pay attention to what's being said, coming up with absurd or out-of-line comments.
Her comments were ignored until the Council President recognized her to speak, only to put an end to her suggestion.  They agreed to let the mayor be involved and Mr. Owens clarified that he doesn't belong in that group because it is the members of the council who are in charge of the response to the State.
Next year, during the State-wide elections we will elect our new State Senator and an additional State Representative for District 19 but the district changes will be in effect as of January 1st.
Don't bother calling State Representative Frank Moran because he refuses to answer my questions on this issue.
The dismissal of Judge Abbe Ross
Several hundred people have accessed our articles on Judge Abbe Ross through our archives and now her case is finally being heard in court.  The latest article is the case of Walter F. Sorenson, Jr.  You can read his story on page 10.
I have posted a video on Facebook Rumbo's page and my own of his testimony at that hearing explaining his case.  In that video, you will see also the testimony of Pilar Maté of which we published several article during this year.